Apple slab pie (and muffins and fritters, oh my)
We're having an outstanding year for apples here, the last I heard the state harvest was estimated to be 28 million bushels or something equally astounding. My Red Delicious trees bore 5 bushels, the big old Wolf River gave me 6 bushels, the Gala in the back gave me a couple of bushels. I don't spray or prune the Gala or Wolf River at all, and do minimal pruning and upkeep on the Delicious, so the apples are seldom perfect, but they're darned good. The Wolf River are big and juicy and make a great baking apple: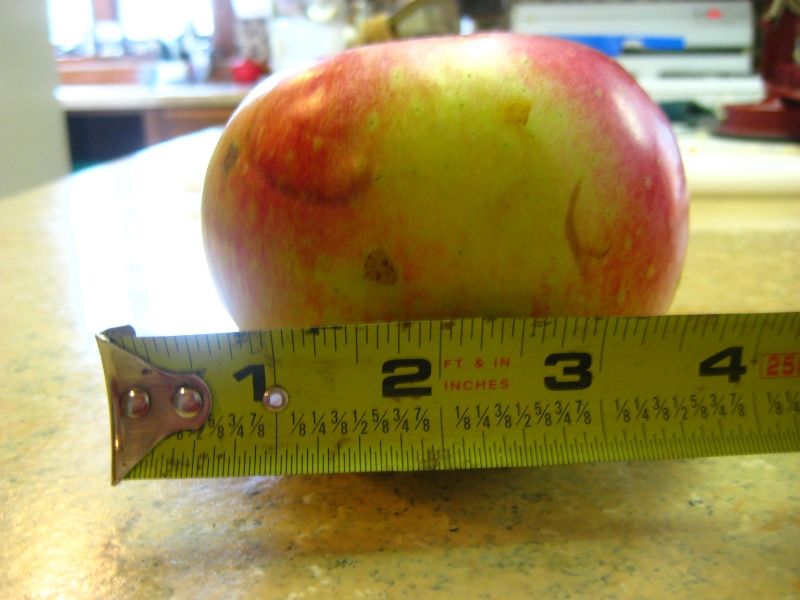 They aren't perfect, but the imperfections all nearly all cosmetic. Many people would pass these up as "bad":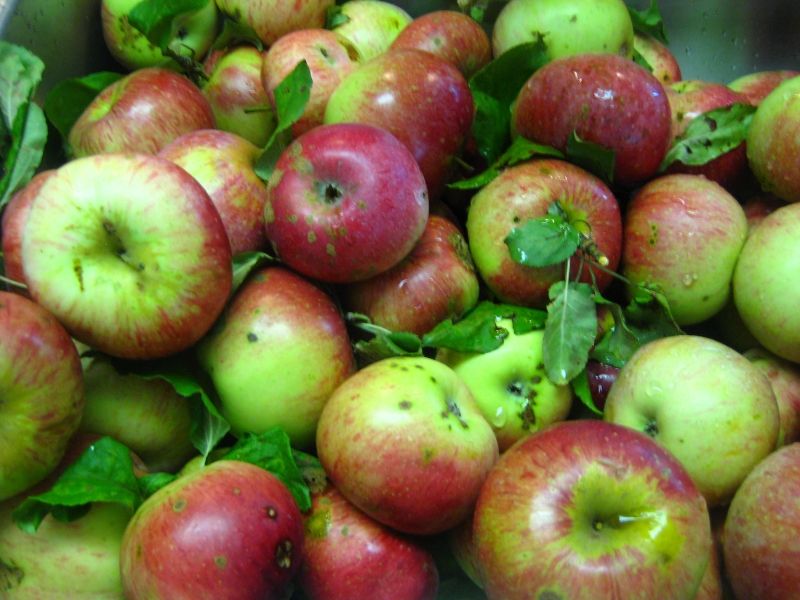 But you can see they are not marred at all internally, only the outside is marked: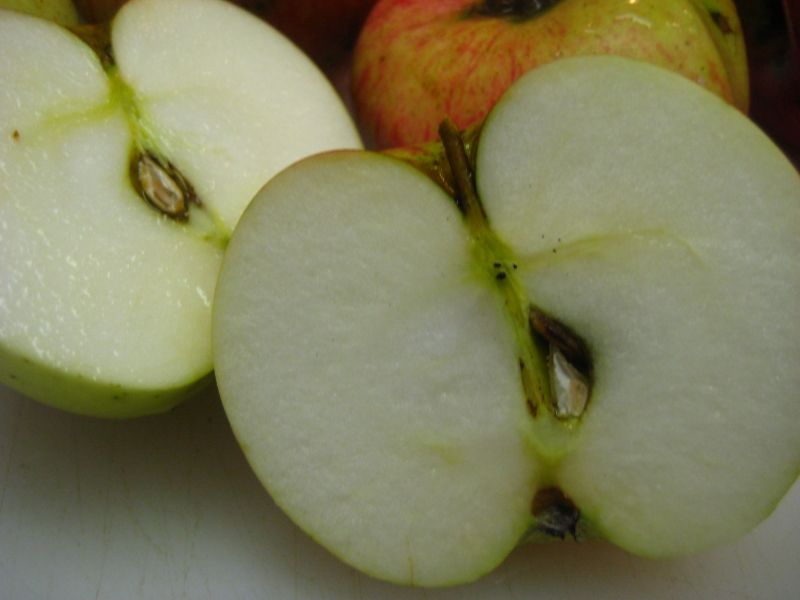 The smallest and most misshapen go into the cider press but the rest get made into sauce and pie filling and goodies like this apple "slab":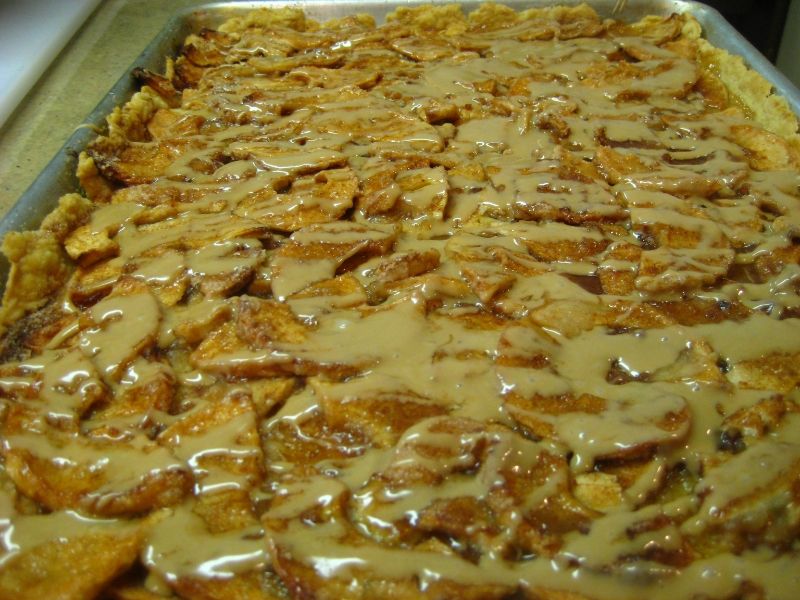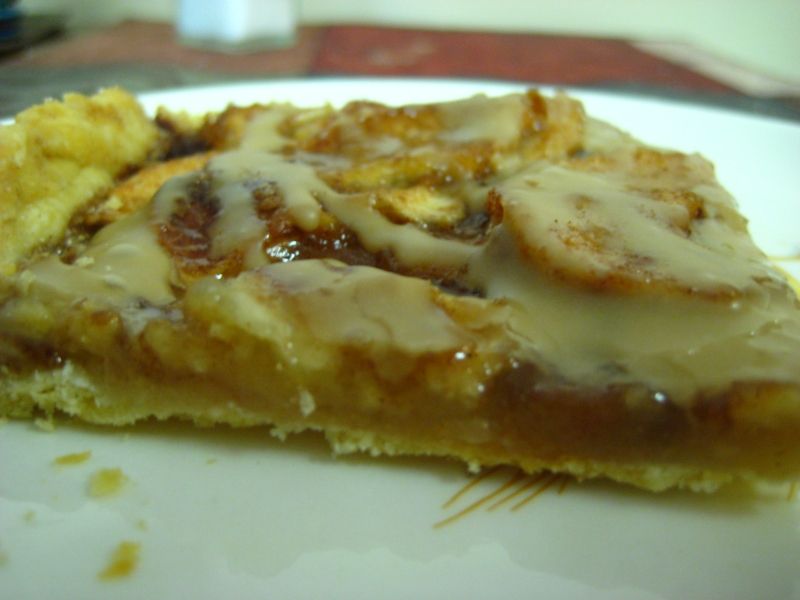 I needed goodies to take to the farm while the kids pressed cider, so I made Ann T's apple fritter rings. They were delicious hot from the fryer, but not so much the next day, the moisture from the apple rings made them soggy, even some time in the oven didn't help much. The kids ate them anyway, LOL.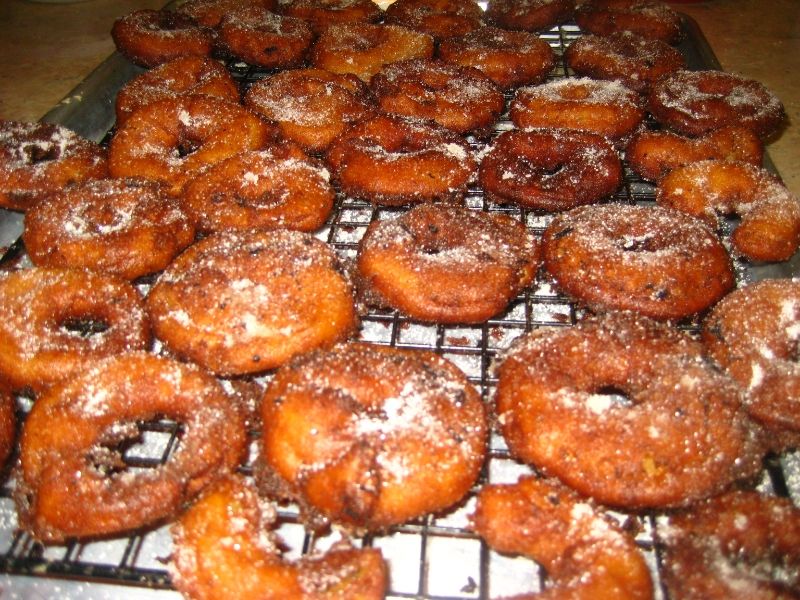 And so I decided that I had a hot fryer, I'd make apple doughnuts: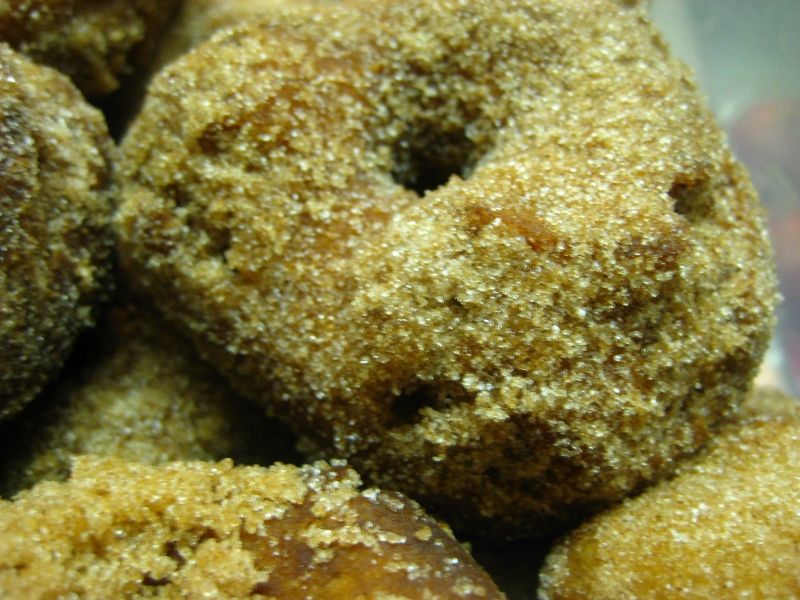 And some applesauce muffins: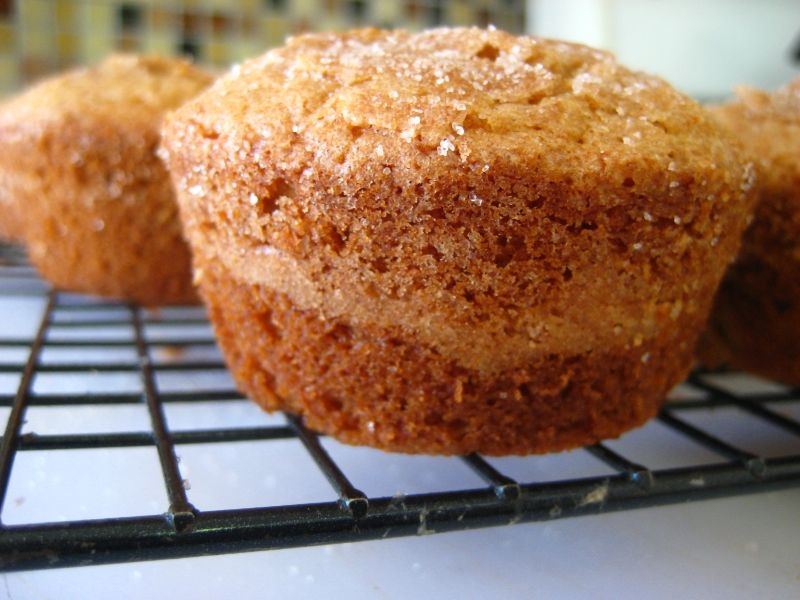 Oh, and I canned apple sauce and apple butter and apple pie filling with the help of my trusty apple peeler/slicer: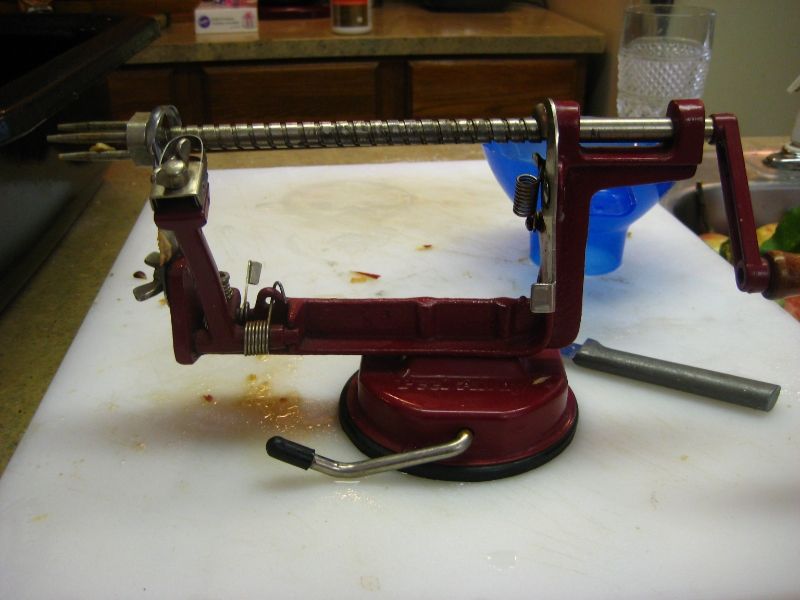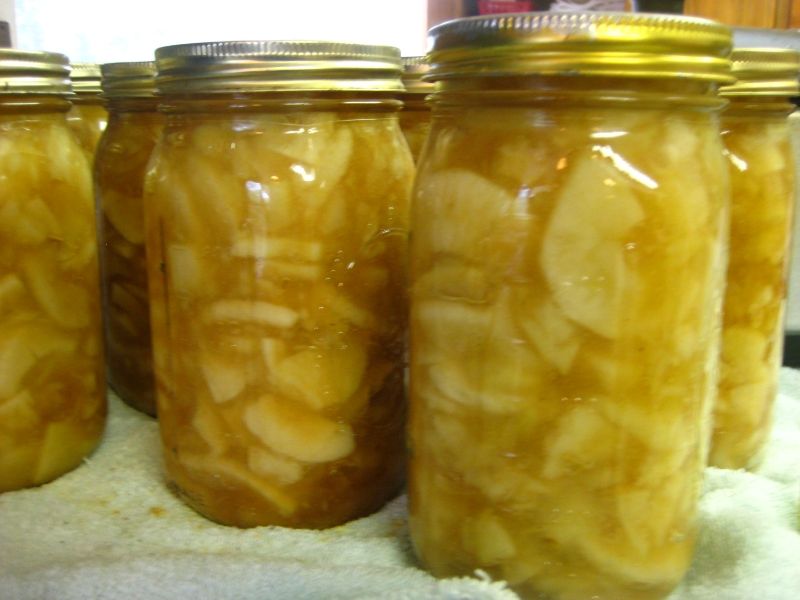 I have apples in jars and apples wrapped in paper in the root cellar and still have apples on the trees. Maybe I'll make some more sauce.....
Annie