I could really use some help with my ceiling...
aggierose
February 15, 2013
I'm repainting my entire house. I've chosen Benjamin Moore Shale to be used on most of the house and so far I'm really loving how it looks. I have a ceiling that starts at 8 feet, but they is vaulted up to the second story. Here's a pic: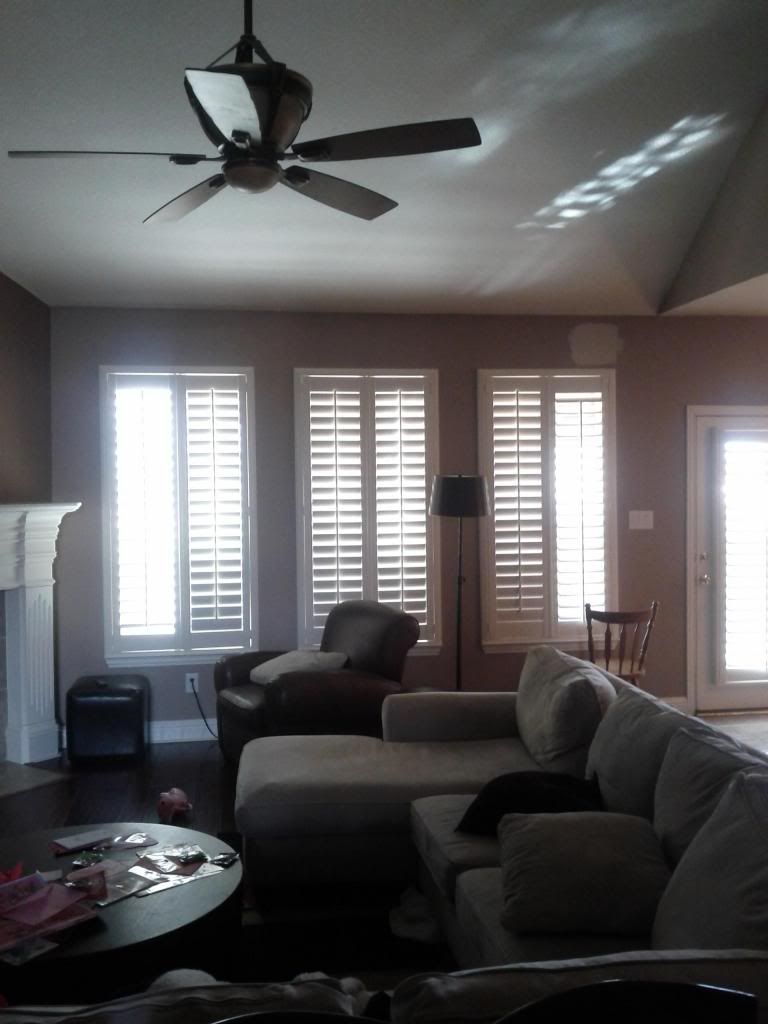 The current color on the wall is Sherwin Williams Trust Tan. (I haven't painted this room Shale yet) The ceiling is whatever white the builder used. The break in colors seems to really chop the room in half to me and I think having the same color on the wall and ceiling would make the room look a lot bigger. My problem is that the ceiling continues throughout the second story and I think Shale will be too dark to use upstairs. I tried Shale mixed at 50% but when I put it on the ceiling it still looked just as dark as the regular version. Should I just keep the ceiling white? Are there any other colors that would look great with Shale yet wouldn't be too dark? Here's another picture of the ceiling, this time I'm standing at the windows looking up towards the second story. Please ignore the terrible picture and the very messy house!