I Am Very Sorry, Marcella Hazan
John's thread inspired me to want to make some Hazan recipes. I have chicken quarters in the sous vide cooker, so why don't I make Hazan's risotto rice with Porcini Mushrooms to go with it?
I took a test taste of the chicken, cooked at 150 F, was very juicy and tender with nice Calamansi orange/oregano flavor, it occurred to me that it really needed something with a little more chew and distinct flavor to pair with. Arborio rice tastes like rice, aborio risotto tastes like rice with butter.
There sitting on the counter was a very large package of Wild Rice gift from Teresa. Perfetto! exactly what the chicken needed. So I used wild rice to make the risotto. Now obviously I was unable to find porcini mushrooms, but I was able to find a kind of oyster mushrooms that looked like porcini.
The end result was very satisfying. Life was good!
Sorry, Marcella Hazan for not followed your recipe completely, I did my best, and thank you Teresa, your wild rice, real wild rice would have been Hazan's preferred rice for the risotto if she had had some. :-) :-)
dcarch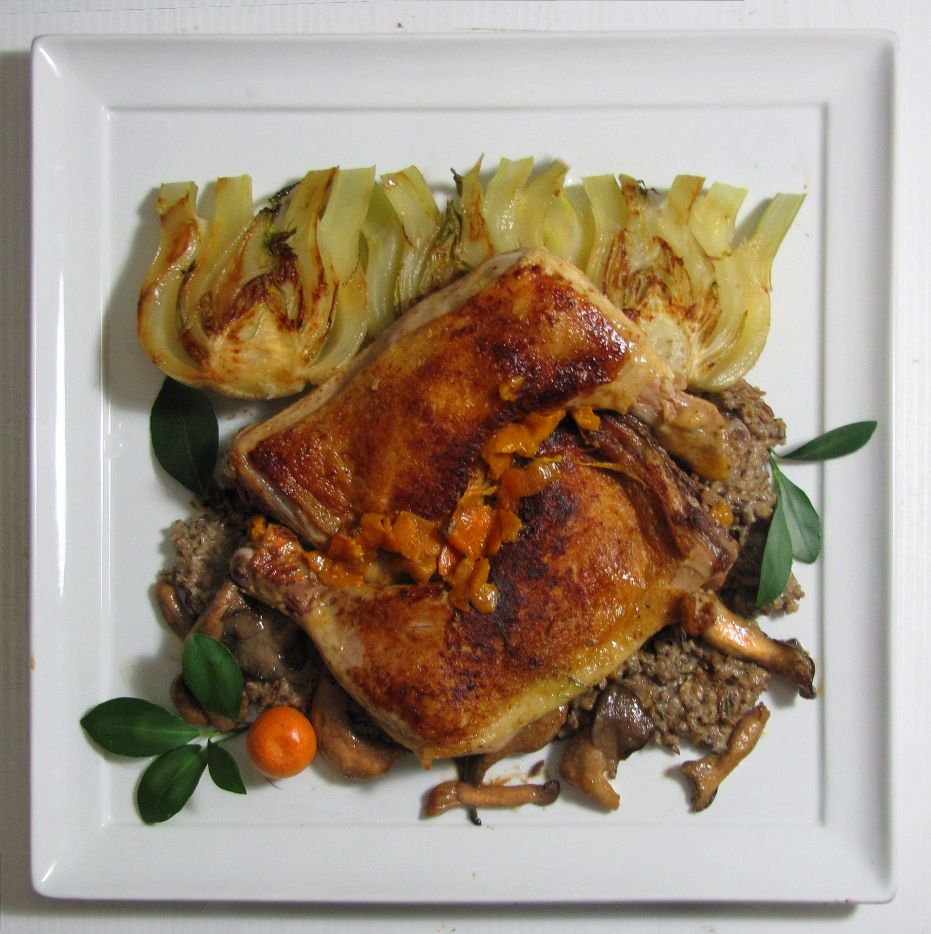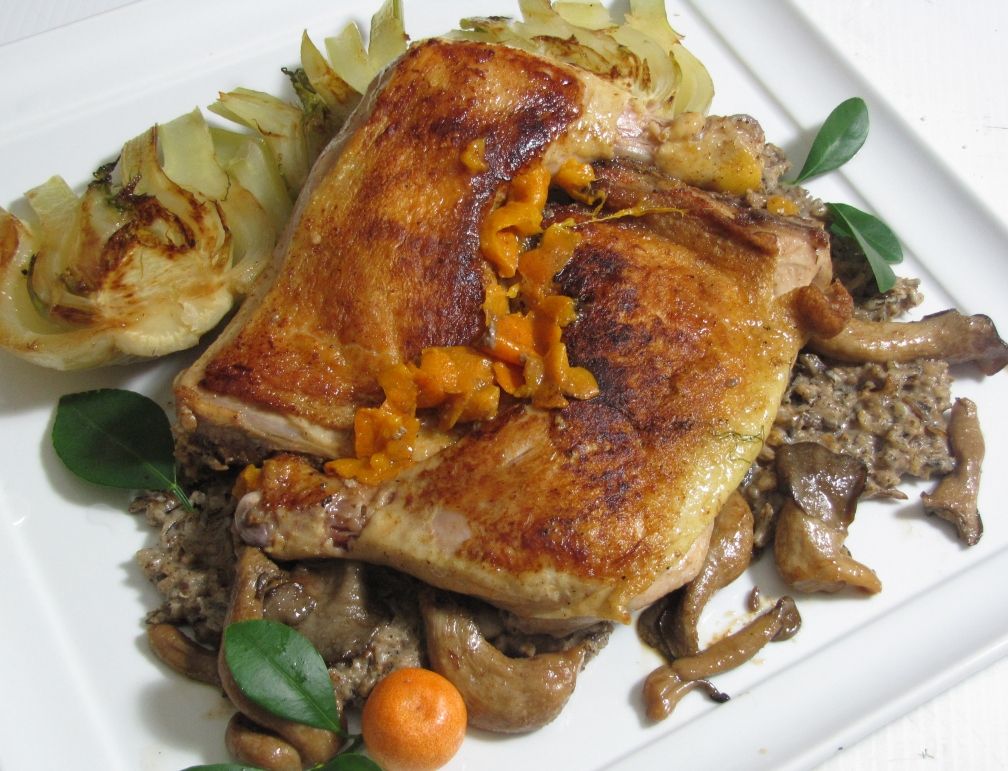 This post was edited by dcarch on Tue, Oct 8, 13 at 0:33