Please help with color for new roof!
Here is the exterior of our home. Do any of you know anything about a roof, Sheffield Black, from GAF roofs?
My husband likes it, it has a touch of reddish in the shingles. Below is a link to the GAF site where you can see the Sheffield Black (style is Camelot).
Does anyone have any other suggestions?
I tend to go for more a blended black/grayish..
If anyone has any advice, we would appreciate it! We've looked at homes in our town, but can't seem to come up with one.
Thanks for helping.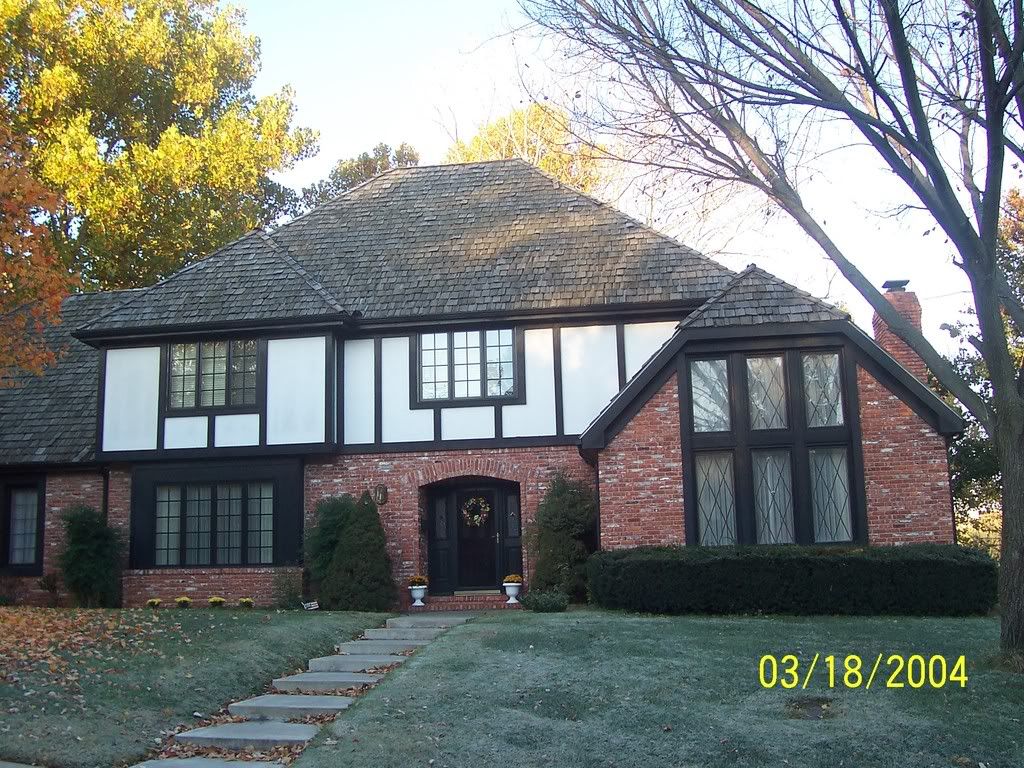 Here is a link that might be useful: Link to Sheffield Black