stone tudor -- exterior color scheme? HELP!
(x-post with Home Decorating)
I've just bought this stone tudor, which had been covered in ivy and was unrecognizable as a house (instead of a green mound). What colors would help make the house "pop"???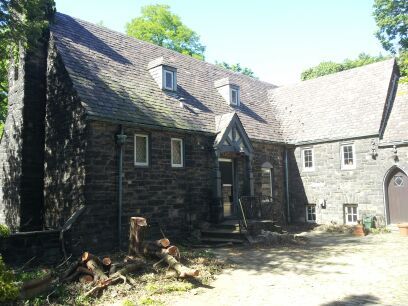 I am thinking of a burgundy or eggplant front and side doors, some kind of green for the "tudor beams," and neutral beige for between the beams and the window surrounds... Any better ideas??
THANKS SO MUCH !!!