CL $25 brass and glass coffee table turned ottoman!
A few weeks ago, I saw this brass and glass coffee table list for $50 on Craigslist. I loved it, but it was too wide for my narrow LR, so I planned to make an ottoman out of it. When I saw the price lowered to $25, I bought it. The yellow circle on the left is a small crack in the glass.
I took off the heavy top, set aside for later - maybe a mirror - and cut a piece of pine from Home Depot to fit within the area of the 8 legs/supports. Cut 4" foam to shape, covered it with batting, and last night, I put my fabric on. Today I made the double welt and used upholstery hot glue to attach it and here it is. I love those brass capped legs. Also that the same table, with legs painted blacked is listed on eBay for $1295 with $199 shipping. :-) Link below.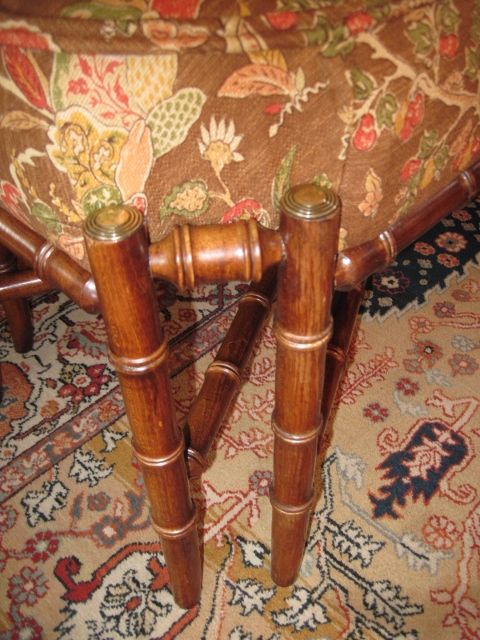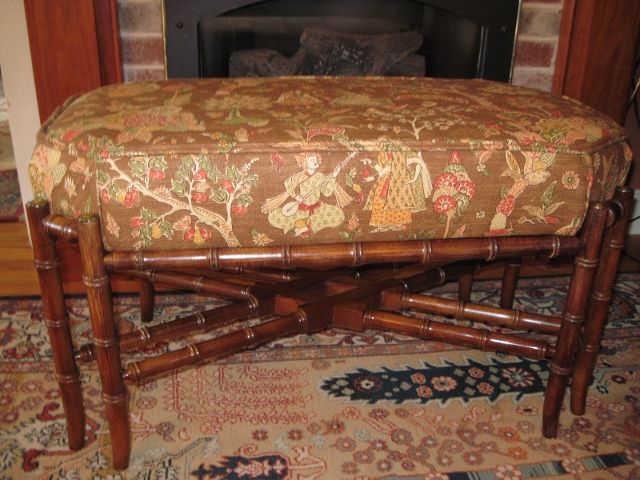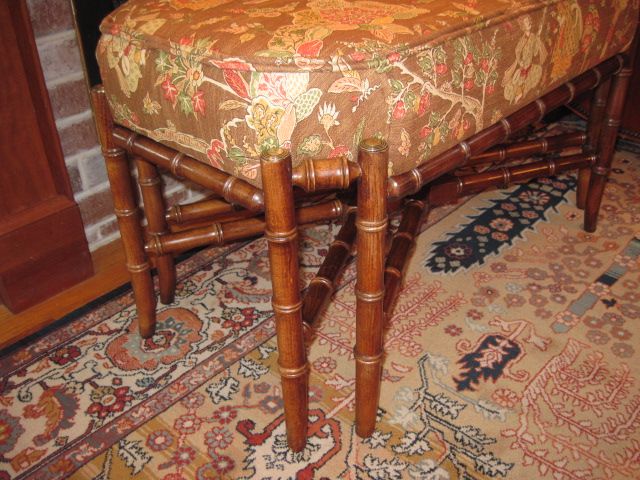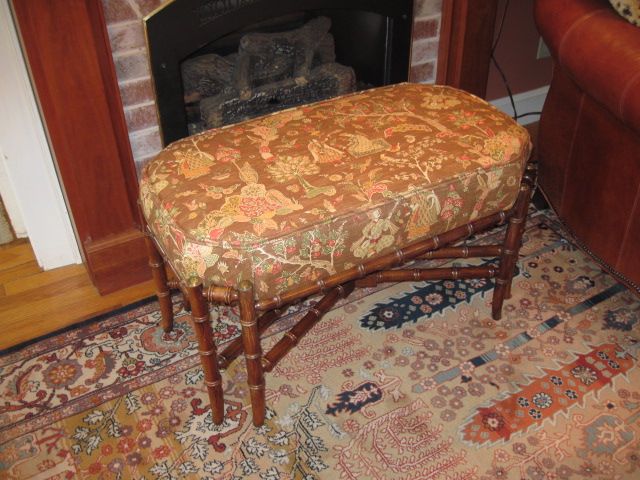 Here is a link that might be useful: VINTAGE BAKER STYLE COFFEE TABLE BLACK FAUX BAMBOO BASE REMOVABLE BRASS GLASS