wanna help me find a wall clock?
fouramblues
February 8, 2013
X-post from Home Decorating. Anyone here want to play?
My kitchen reno is almost complete. Lots of little punch list items for DH, plus backsplash for me. But I need for it to start feeling warmer and lived in, so I'm thinking about decorating now. There's a large, empty wall that needs something, and a clock would be a useful thing there (can't see any other clock from the dining table). I bought a Restoration Hardware clock that's just right: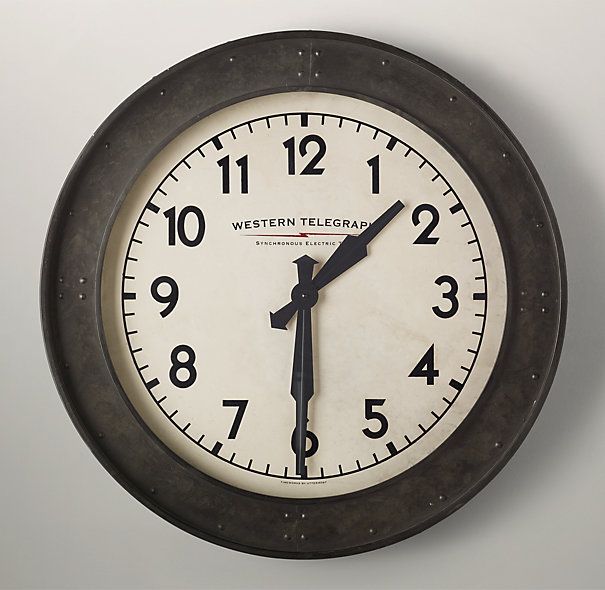 Only it was defective, as was the replacement they sent me. I'm not trying a third time. (You'd think that, given the cost of RH items, they'd be better quality. Their customer service was good, though -- took back both with no challenge and no cost to me in the end.)
So, here's what I liked about that clock: the size, 28" (I want min 18" and max 30"), the dark metal case with clean lines, the sort of rustic finish, the Arabic numerals, and the cost (less than $200 shipped). What I didn't like, but could have lived with, and which you can't see in the pic: the faux aged clock face.
So do any of you know of a clock that would fit all the above criteria?
Thanks!