I hate my stainless steel appliances!!!
When I bought my house a little over a year ago, it had black appliances. I had to buy a refridgerator, so I went with stainless steel since I loved the way it looked in so many kitchens that I've seen on here. I have not been very happy with it, but I recently got a new dishwasher and went with SS again, because I felt like I had to since I wanted my appliances to match and my original plan was to replace everything with SS. I'm hating SS even more now that I have two appliances with it, so what will it be like when I have all four? I have to do acrobatics to close my dishwasher without getting fingerprints on it. I use my foot to lift it up high enough that I can close it with my hip! I can't expect my teenage son to do that, so it has fingerprints on it from when he touches it. I'm always lecturing him about not putting his dishes in the dishwasher and now I almost wish he wouldn't. I've been using Weiman SS Cleaner & Polish and Stainless Steel Magic and I thought it worked pretty good at first, but all of a sudden I have some fingerprints underneath the handle area of the fridge and what looks like water streaks at the bottom and I can't get the off. I put so much polish on it trying to get it off that it was smeary looking from that. I read an old post that mentioned a mixture of alcohol & water, so I tried that. I got the polish off, but the fingerprints/drips are still there.
I have a couple of questions. First, would it look bad to have a SS fridge and black appliances everywhere else? The dishwasher was actually a late Christmas gift from my mother and she paid to have it installed, so I would feel really bad if I exchanged it for another one and she was out that money. She's very frugal and will often try to install things herself or pick things up to avoid paying a delivery charge. I will probably end up keeping the DW for that reason, but if I get up the courage to exchange it, what do you think about the mixed appliances? I am having a problem with the rinse aid dispenser leaking, so I contacted the mfg and they're sending a new cap to see if that fixes the problem. I thought if it happens to not fix it, maybe I could tell Sears I want to return it and then get a black one and have it reinstalled at their cost since there was a problem. Of course, they might think I'm making up the rinse dispenser problem just to get a different color. Here's pictures of my kitchen, so you can see what you think: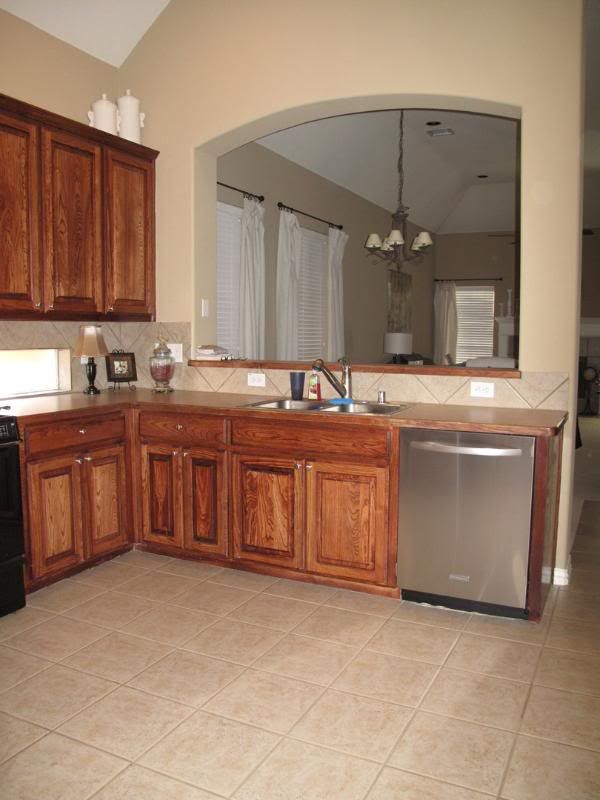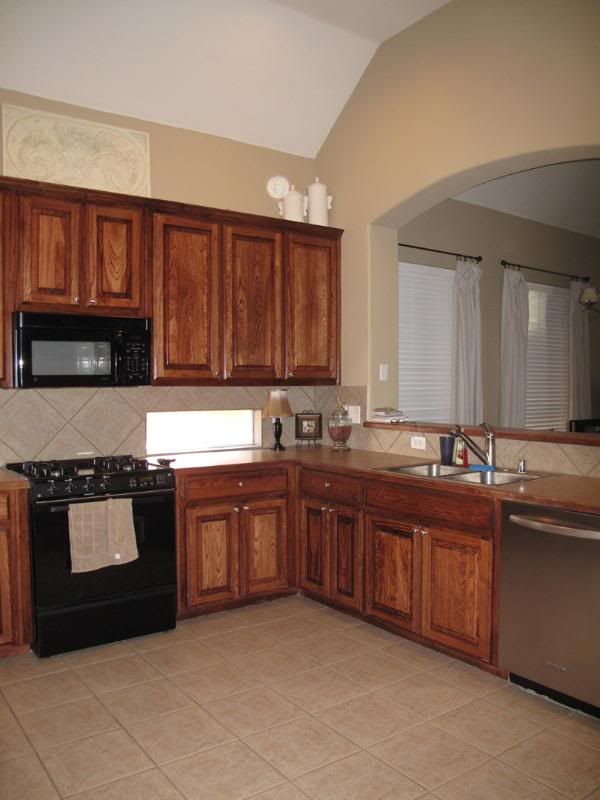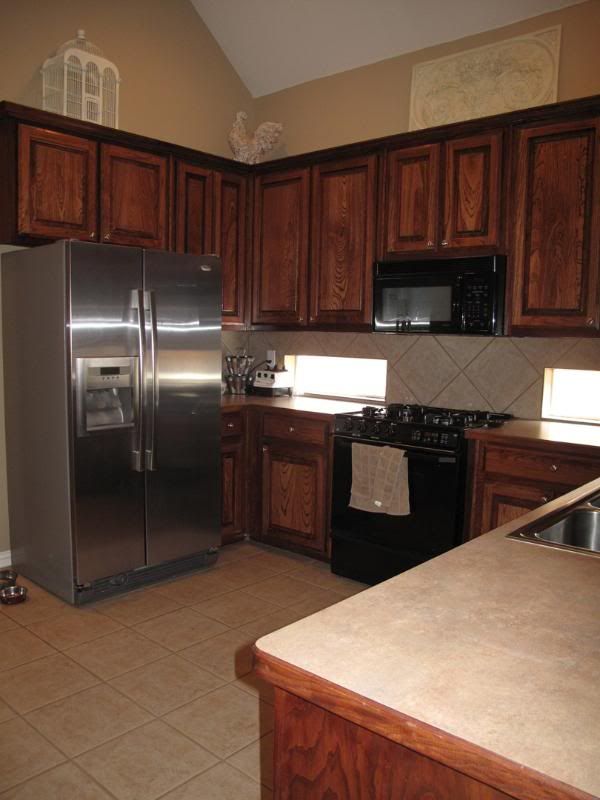 Here's some picture from the previous owner with all black: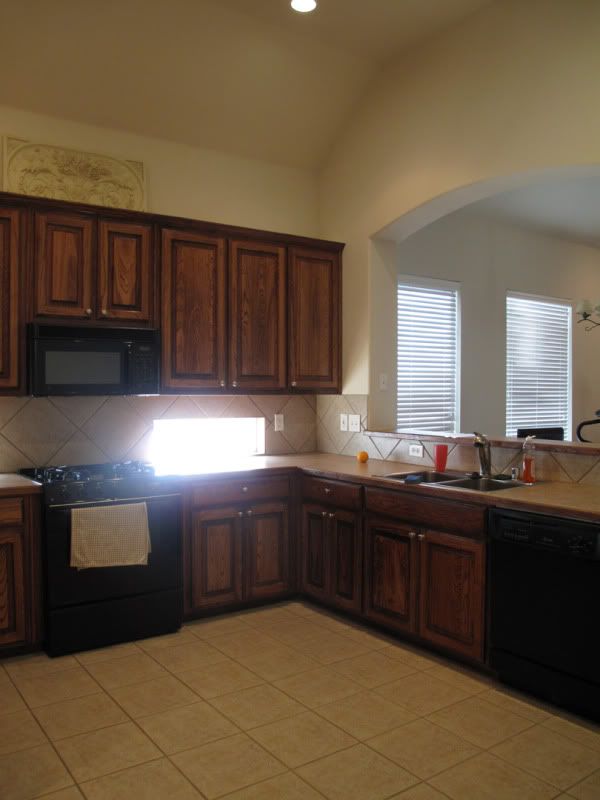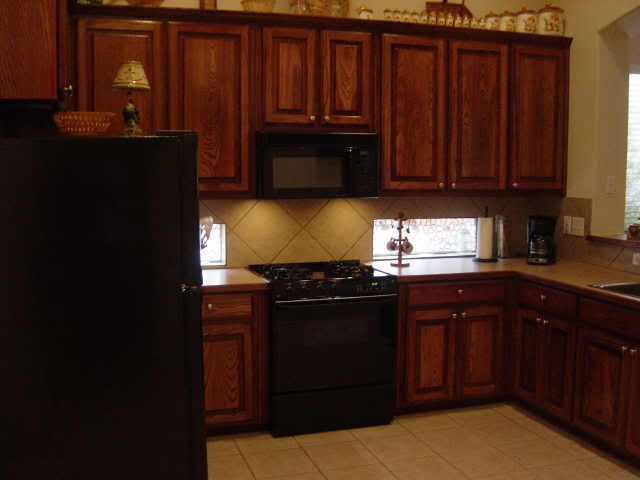 1. Do you like the SS or black better in my kitchen?
2. Would it look okay to you if the fridge was the
only SS appliance.
3. If I stick with my plan to go all SS,do you have any suggestions for cleaning it? I even tried to gently rub it with my scrubber pad and it still looks the same. I'm wondering if it's permanently discolored or something.
I know metals don't have to match, but I just replace all my doorknobs with ORB and I'd love to have an ORB faucet with a Siligranite sink one day, so I'm thinking now that I should have just stuck with black. One reason to stick with SS though is if I ever decided to paint my cabinets white, it would look better. I have no plans to do that anytime soon, but if my cabinets started to look worn somewhere down the line, I might then.