Need help with Kitchen Floorplan (comparing two plans)
Hi,
I posted this in building a new home forum but they recommend I put it in the Kitchen forum. Basically I have two drawings for my kitchen that I am torn over. Both have positives and negatives. Hoping to get feedback on which people like better or if they have suggestions.
option 1: http://oi58.tinypic.com/35jkwh0.jpg
option 2: http://oi60.tinypic.com/2whr1g2.jpg
Also still need to figure out the 'trapped' entry way
Thanks so much!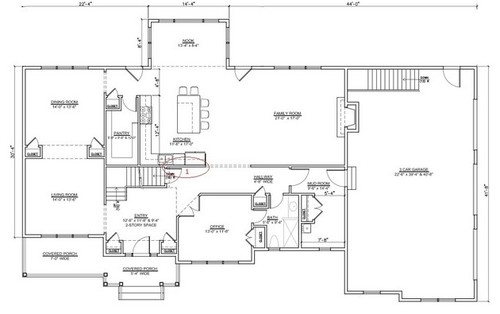 This post was edited by HiHoHiHo on Thu, Feb 6, 14 at 15:32