Help me fill this gaping hole in my countertop!
I'm starting the renovation of my 70s kitchen (see the message I just posted about refinishing the counters). When we moved in, there was a Jenn-Aire grill/griddle in the counter, next to the 6-burner stove. We don't need that much cooking space, so we removed the Jenn-Aire and now have a 33" x 21" hole in the counter and I need ideas for how to fill it! (I currently have a cutting board over most of the hole.)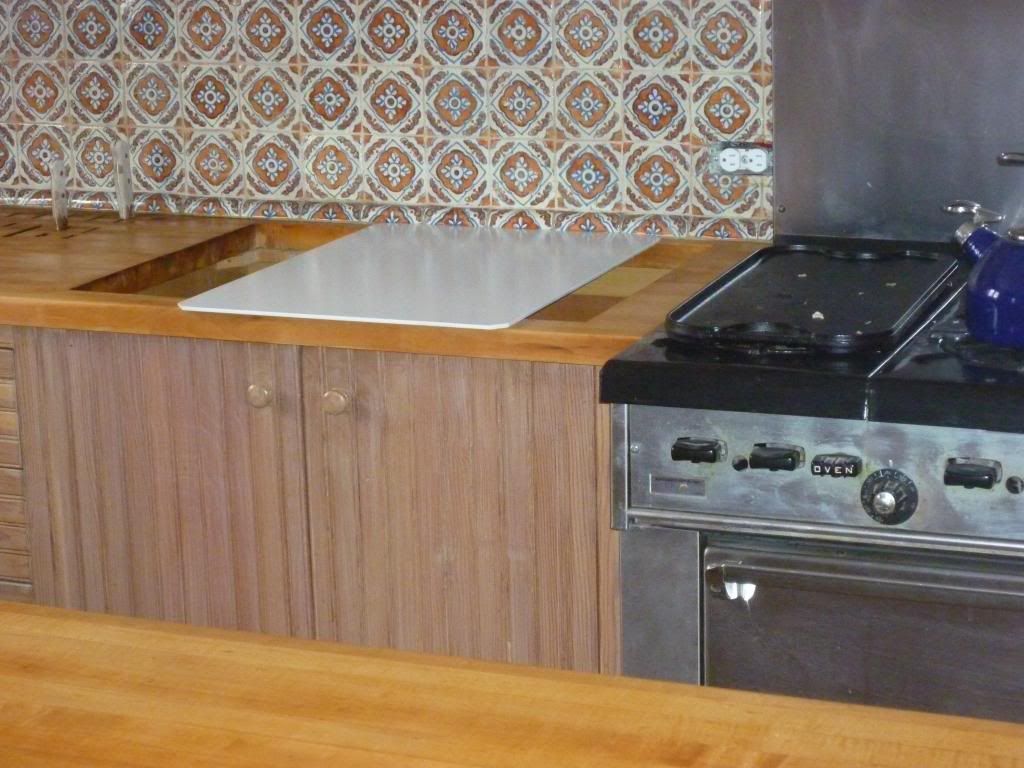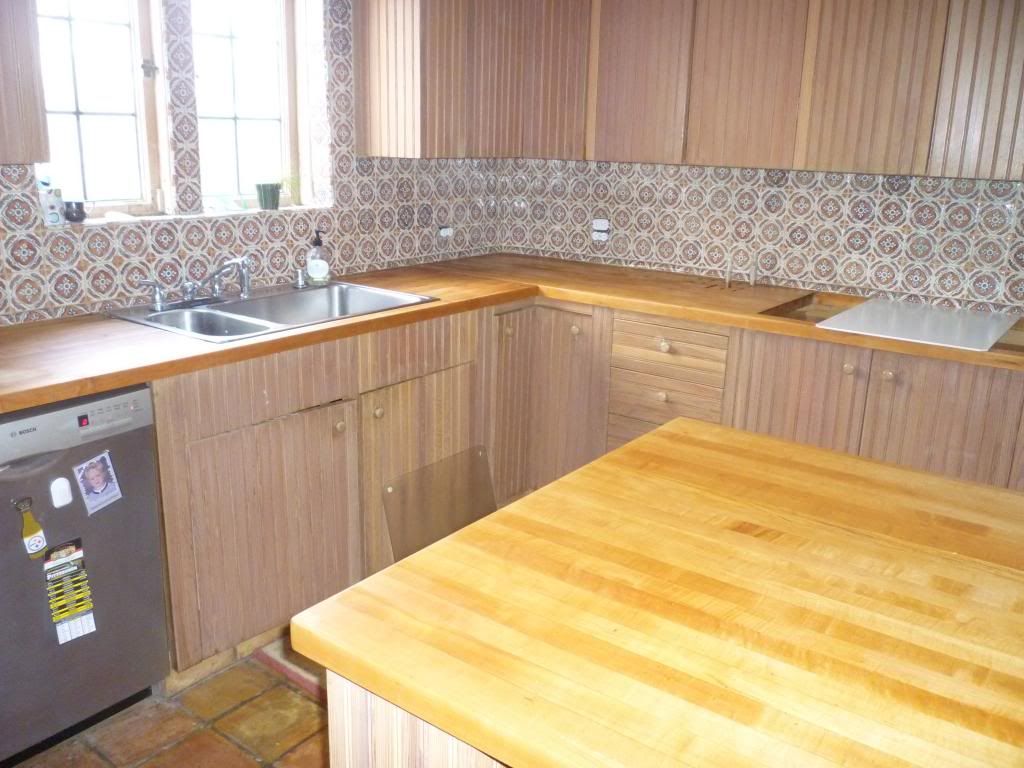 ** Replacing this whole section of counter is NOT an option. It has been discussed at length and vetoed by the powers that be. We just have to fill the hole. **
Here are some suggestions that others have made:
1. inset a piece of marble (preferably one that will match the marble currently set into the island for rolling pastry).
2. Inset more butcher block, maybe end grain for contrast?
3. Inset stainless steel sheet, flush with counter
4. Inset a recessed stainless steel sheet with holes cut out for recycling. (There are roll-out shelves in the cabinet underneath where we could put recycling bins.) Over this would be lids of some sort that would be flush with the counter, that you could lift up to access the trash holes. The lid could be in two pieces, so it wouldn't be so heavy to lift -- maybe one side cutting board and the other side something to put hot things on.
This last option seems overly involved to me, but I have been assured that it can be done. If anyone has pictures of anything like this, I'd love to see!!
What would you do??
Thanks in advance for any ideas, and especially for any pictures of how people have addressed a similar issue!!