Need help with painting shower floor (long, with pics)
harriethomeowner
February 10, 2010
We have a 60-year-old house that has a sort of basic utilitarian bathroom with shower in the basement. The shower is made of concrete, cinder blocks, and plaster and has been painted a number of times. The previous owners of the house slapped a coat of white latex paint on it to make it look decent, but the first time the floor got wet the paint started coming off in big flakes.
We decided to try to get this bathroom in decent condition so the occasional overnight guest could take a shower. I started trying to clean up the shower floor to prep it for repainting. I scraped off all the really loose paint and roughed it up with sandpaper. My question: Do I really need to scrape all the old paint off, or can I get away with leaving it as is (see pics below) and just priming and painting?
I tried using a wire brush, but it was totally useless. The only thing that gets the old paint off is scraping with a metal scraper, and I feel like I'm using a toothpick in terms of the area it scrapes. It's only 28" x 38", but it's a lot to scrape this way.
I bought a quart of an alkyd paint called Ox-O-Deck ("Multipurpose Urethane Fortified Enamel" for "Ramps, Stairs, Landings, Machinery, Equipment, Pipes, Railings"). Directions say to prime any bare spots with the paint, let dry, and then do a full coat. Will this work, or will I have problems because of the crummy latex paint layer?
Any help or advice appreciated!
Pics:
Shower floor: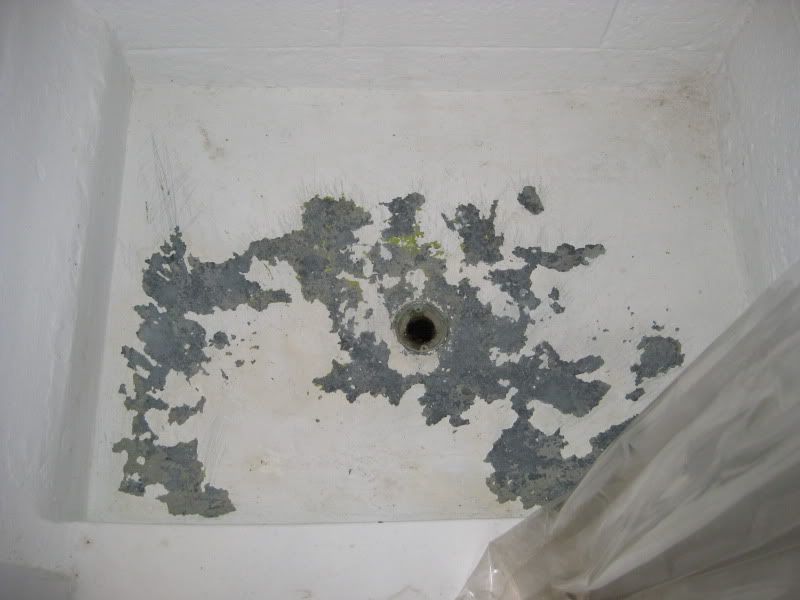 Another angle: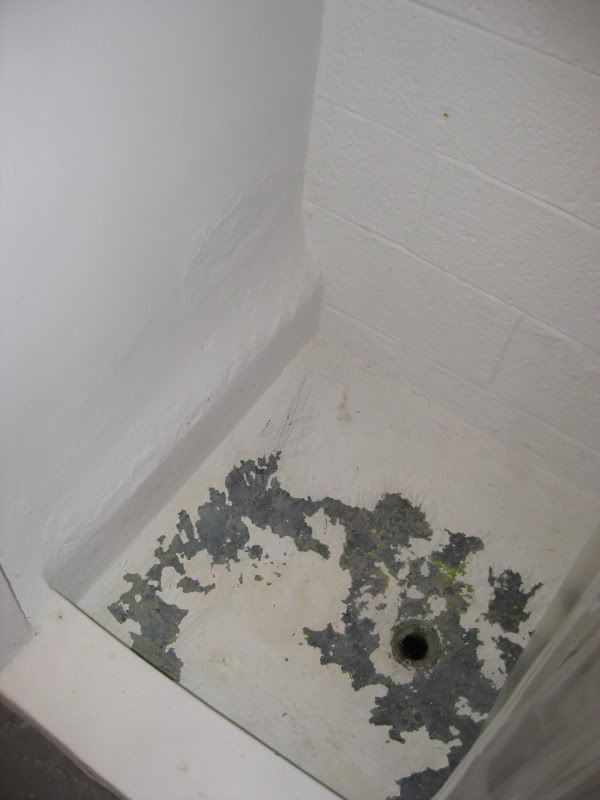 Shower opening (to show size):