Settee vs. sofa?
harriethomeowner
February 4, 2008
DH and I went furniture shopping. For seating comfort and looks, I loved this settee.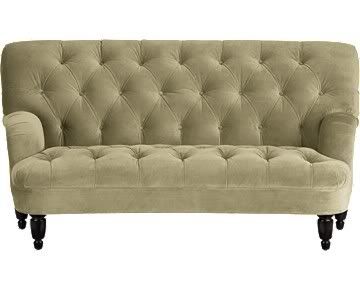 I've picture it here in a tan microfiber, though I'd prefer something like the color of the velvet in the picture of the chair below. The stock fabric is a linen blend that is very thin and probably won't stand up to a single cat claw. We looked through the custom fabrics and found one that was very pretty, but again, it's a thin rayon-polyester blend.
We thought this chair was extremely comfortable, but it doesn't exactly go with the settee, though it does have a lot of curves to it: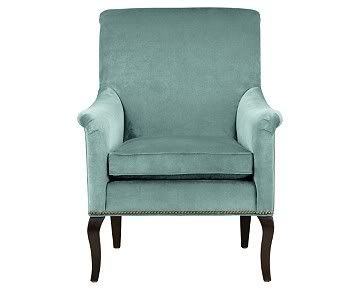 I would get it in the same solid as the settee.
These two pieces would replace the matching couch and chair in this room (sorry this pic is so dark; the rug is a rich red with Persian-style designs in tan, rose, and blue-green):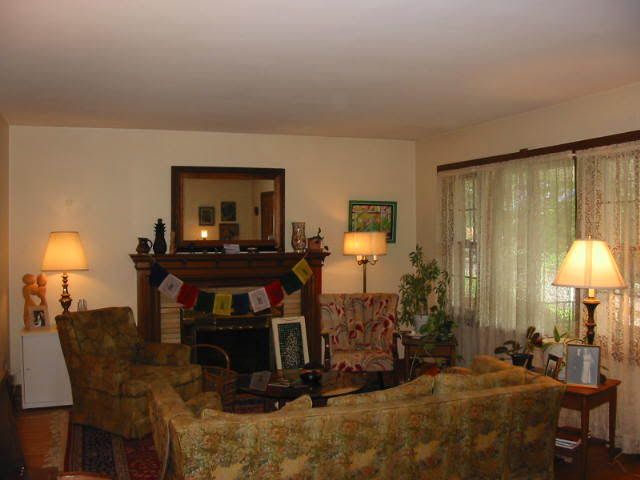 Question 1: those of you who have jettisoned a sofa for a smaller piece like a settee or loveseat, how has that worked for you? Do you miss not being able to stretch out and take a nap?
Question 2: how many legs are too many in one smallish living room? And would it look weird to have three different pieces of upholstered furniture with different leg styles and heights? I know the legs of the chair we would keep are not visible in my picture; they have a cherry stain, which we could probably have matched on the new furniture, but are a completely different style.
Anyway, sorry this is so long and rambling, but any input is appreciated.
P.S.: I know the living room needs some other assistance, but we have to start somewhere ... any ideas about wall color would be appreciated as well.