Any idea what color this is?
blondie859111
January 15, 2011
I'm getting ready to paint my kitchen using the stripe technique shown on the pictures below. I have the instructions used saying:
"The home owner alternated one paint color with stripes of the same color tinted half formula. (Tip: Any paint retailer can mix this for you.)"
You then paint the room with the half formula, and use the other paint for the darker stripes.
Does anyone know what color paint might have been used in this picture? It is absolutely perfect! I can use either SW or BM.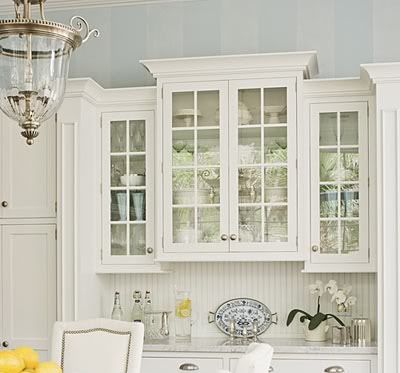 Photos are from Southern Living magazine.
Thank you!
Video series below is what I am using to paint the stripes.
Here is a link that might be useful: Video instructions to paint stripes