Sample is here! Opinions on floor color and tile??
williamsem
February 22, 2013
I posted a bunch of pics of just the door separately if anyone is interested in Bellmont cabinets.
I'm so excited to see the door style in the stain I'm getting! It's a lovely rich brown color. It reads dark IRL, like this: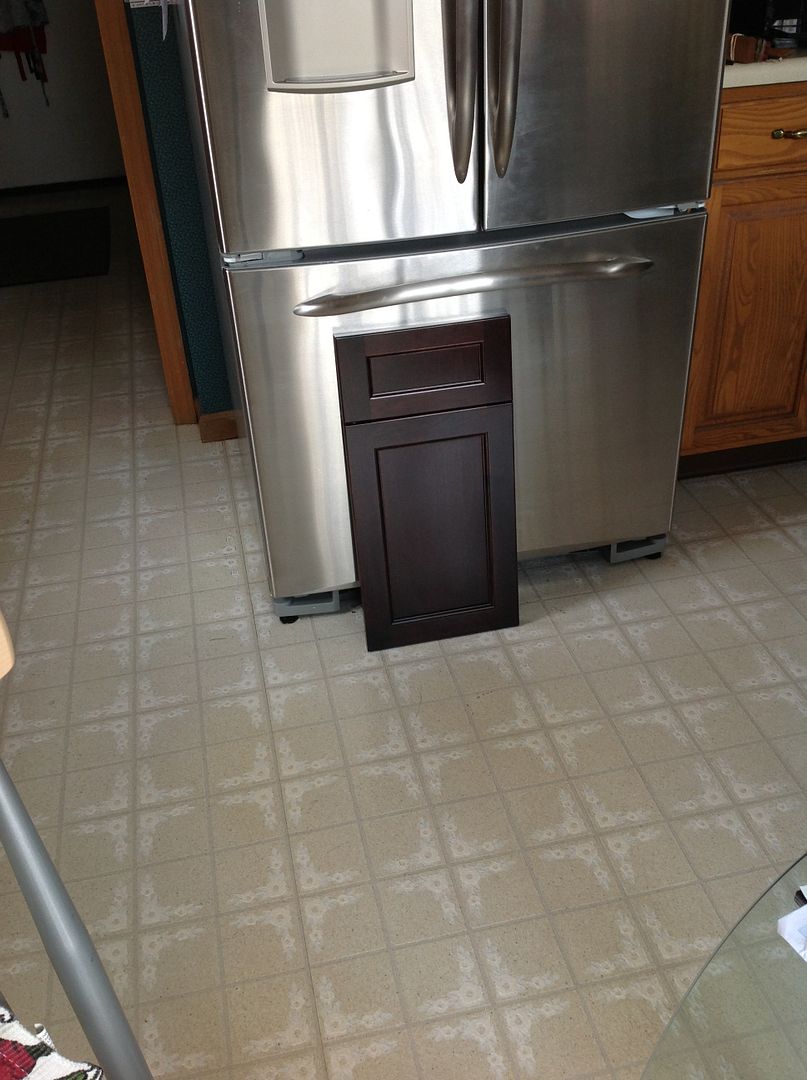 With the granite:

I'm thinking whitewashed and bleached would be the colors to choose between for the cork floor. Bleached is the darker sample, whitewashed is the whiter one. The AmCork sample is what I think whitewashed would look like in the traditional pattern (square sample is nugget pattern).
Of the 6 or so sample tiles I've collected so far, I like this one best. It's MOP tile from builderelements.com.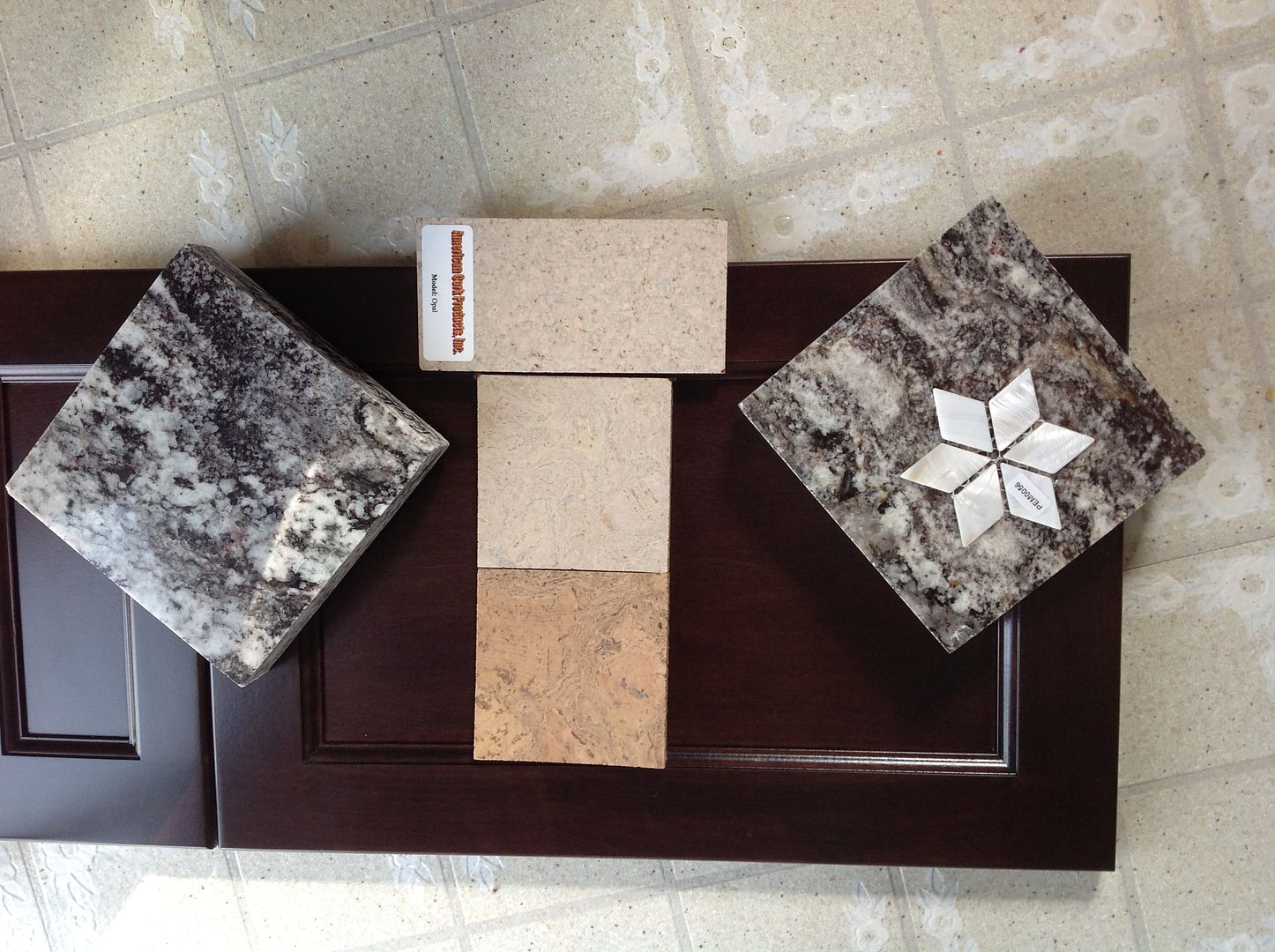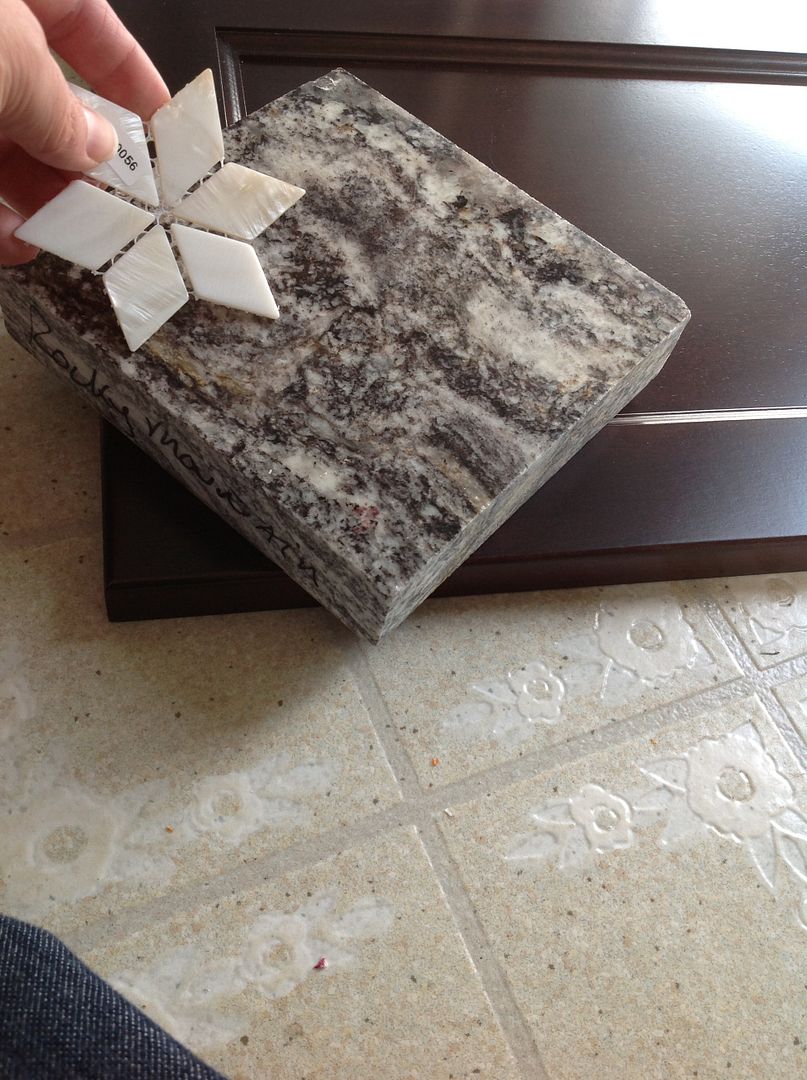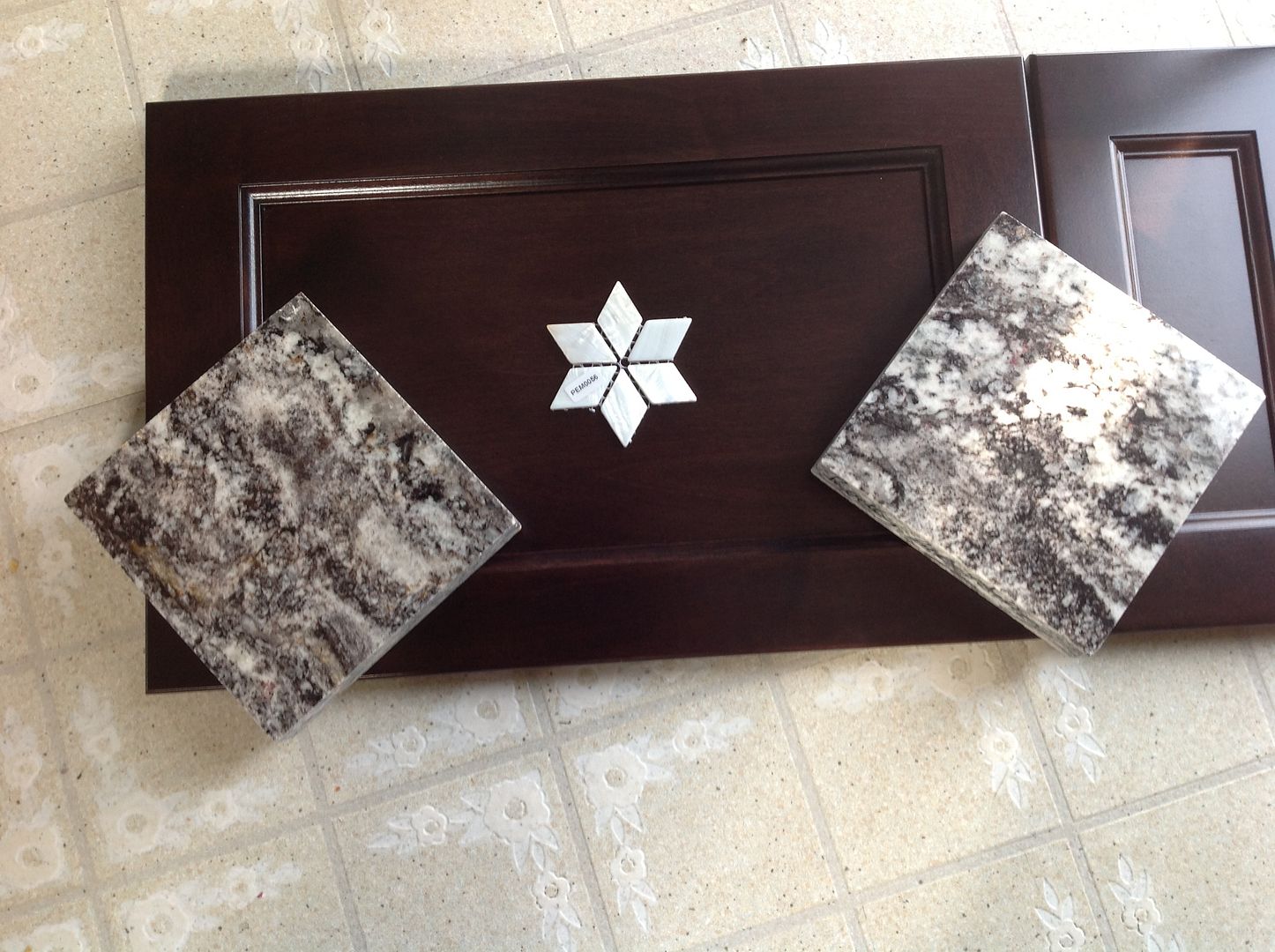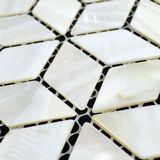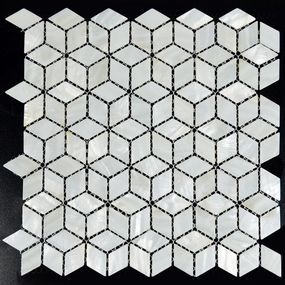 So, opinions? I'm not sure if that tile would be too reflective? Plain white tiles are just way too stark, even the lovely wavy surface ones I found. But I'm afraid to go too dark with such dark cabinets. I like these a lot, but I guess I'm scared of committing. Tiles, and flooring, are pretty permanent!