My turn! What is my house?!
ks_toolgirl
November 14, 2010
Or should I say, "what isn't it"!
I can't wait any longer to ask! Now that I can finally post pics, I've made myself wait - not wanting to "over-post". But it's been driving me nuts for years, trying to narrow it down. A lot of A&C influence, it seems to me, but this roof!!
It looks short & fat in the pics, (guess it's true about horizontal stripes - which is why I never wear them!).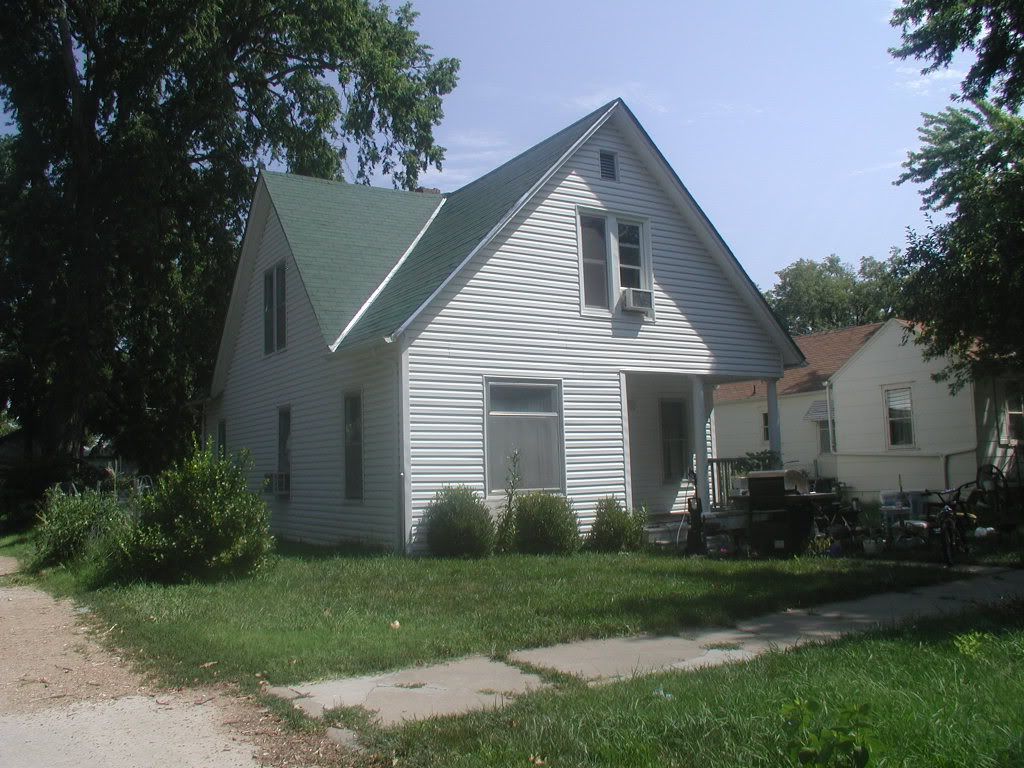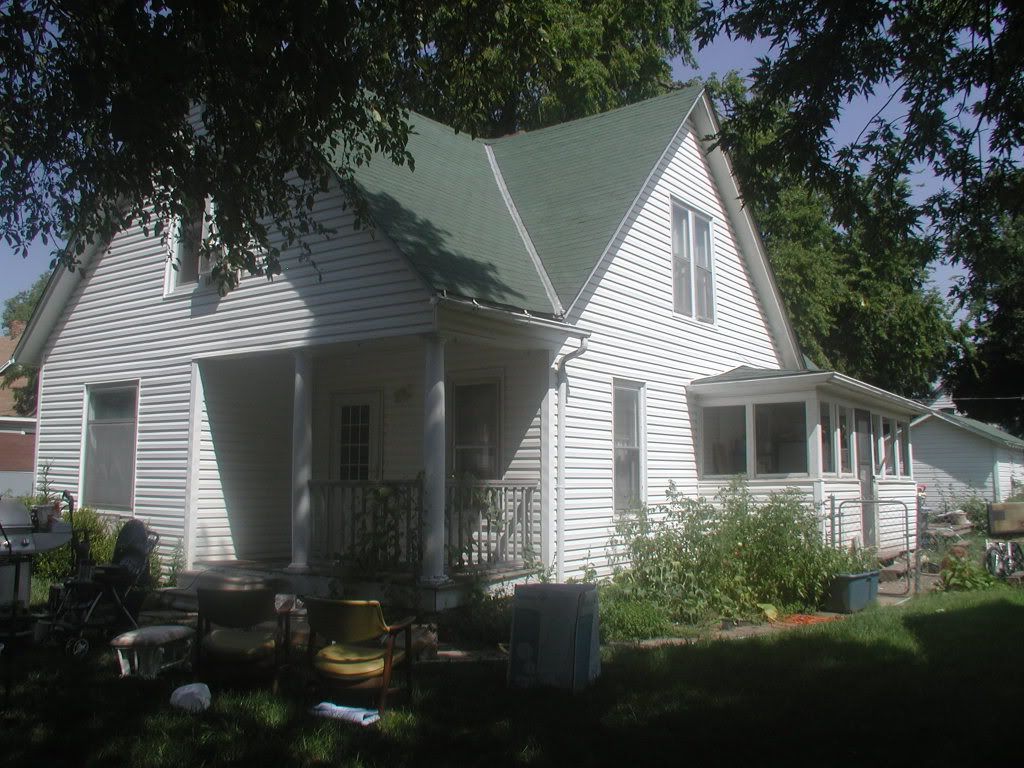 So what is she? "Kansas Vernacular Hodge-podge Farmhouse Eclectic Craftsman/Victorian"?
We're surrounded by typical (old & cool!) Craftmans, like the tan one in background. Single level, low pitched roof - square columns -everywhere on the block. We stand out like a tall white steeply-pitched round-column thumb! (And I like it, lol).
I'm now wondering if she isn't a "kit house", found blue grease pencil marks in 2 places this month. (Under stairs on back of riser below landing - MY initials! S/L, stairs/lower?). I guess the "kit house" theory would explain a lot. To quote DH, "the guy that built this place did a heck of a good job, especially so - considering he obviously didn't own a tape measure.". (Smart-alec, lol). Any thoughts? I'd appreciate it!
"S/L". ;-)