Foyer Table Help
grlwprls
February 15, 2013
Sigh. First, let me be clear that these are boudoir lamps. I know. They were in my grandparents' bedroom for *decades*. So long that even though my grandmother passed a few years ago, they still smell faintly of her perfume. Second, the mirror belonged to my husband's great grandmother.
We inherited these things because we "lived in New Orleans." Of course, we don't live there now, but I have a sentimental attachment to both pieces - so they are "non-negotiables".
Our first floor is generally two rectangles, fairly open to each other, until you get around the corner to the kitchen.
Admittedly, these over the top lamps don't really go with the rest of our first floor aesthetic, but I need to create cohesion with accessories.
To refresh, here's the (still being accessorized) family room: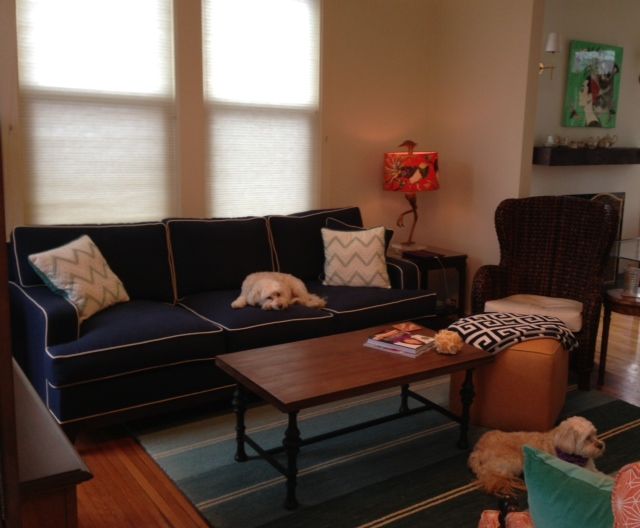 How would you blend these more ornate pieces into this overall scheme? Since I hang out in kitchens, if dimensions would help - table top, lamp height, etc. - I can provide them. Obviously, right now it isn't working and I honestly have no solid ideas.