Old handles/pulls, pic & questions
ks_toolgirl
November 4, 2011
Hi, all. While looking in a box for coat hooks, (yes, CG, I'm looking lol), I found a gallon ziplock bag full of these...
Pic is of 1 of each, side-by-side. "Art-deco" of a sort?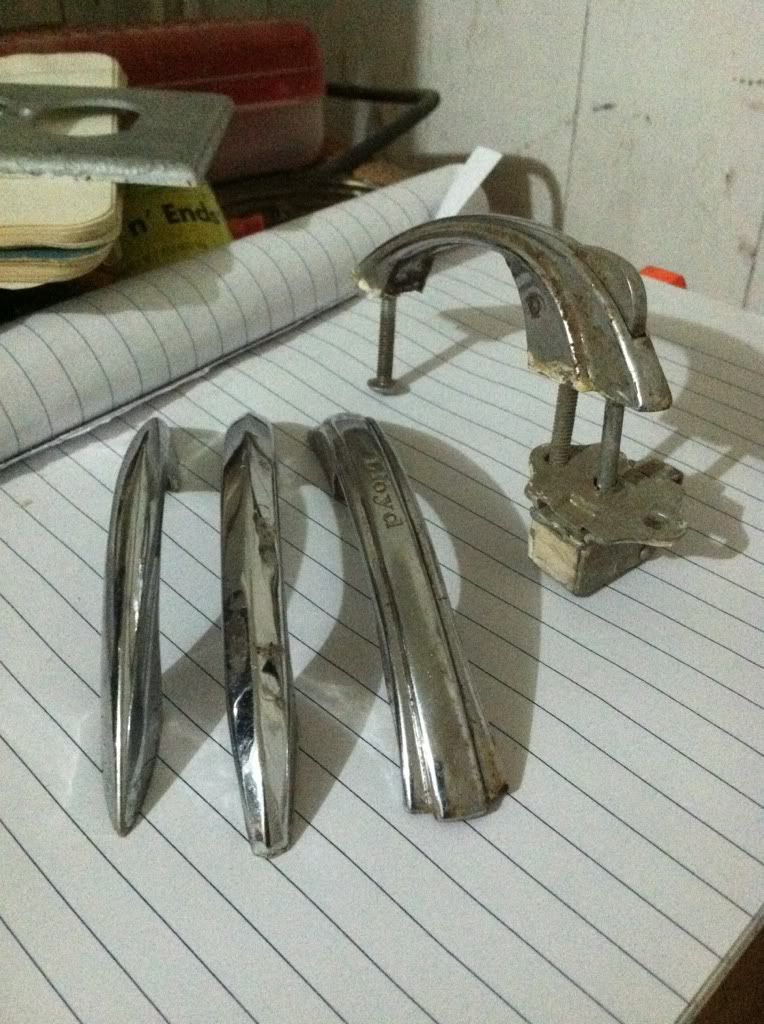 Would these have been in kitchen, cupboard doors perhaps? Drawer pulls?
The thumb-latch ones are throwing me off... Kitchen cabinets with latches?
What time period would these have been used? My kitchen is too modern for them - but I'd like to use them somewhere... I think they'll clean up & look really nice. Any thoughts? I'm posting this here, instead of other forums, because I'm hoping old-house people will know more about the style & time-frame. (And maybe be using these, yourself?).
:-)