Kitchen in Progress. Keepin' it Real ; )
laughablemoments
February 19, 2014
Our 5 year long DIY kitchen remodeling project has been showing some progress recently. Yippee!
DH got some of the new doors and drawers built and installed (white paint coming soon.)

The pantry doors are on and the cabinet over the fridge is in.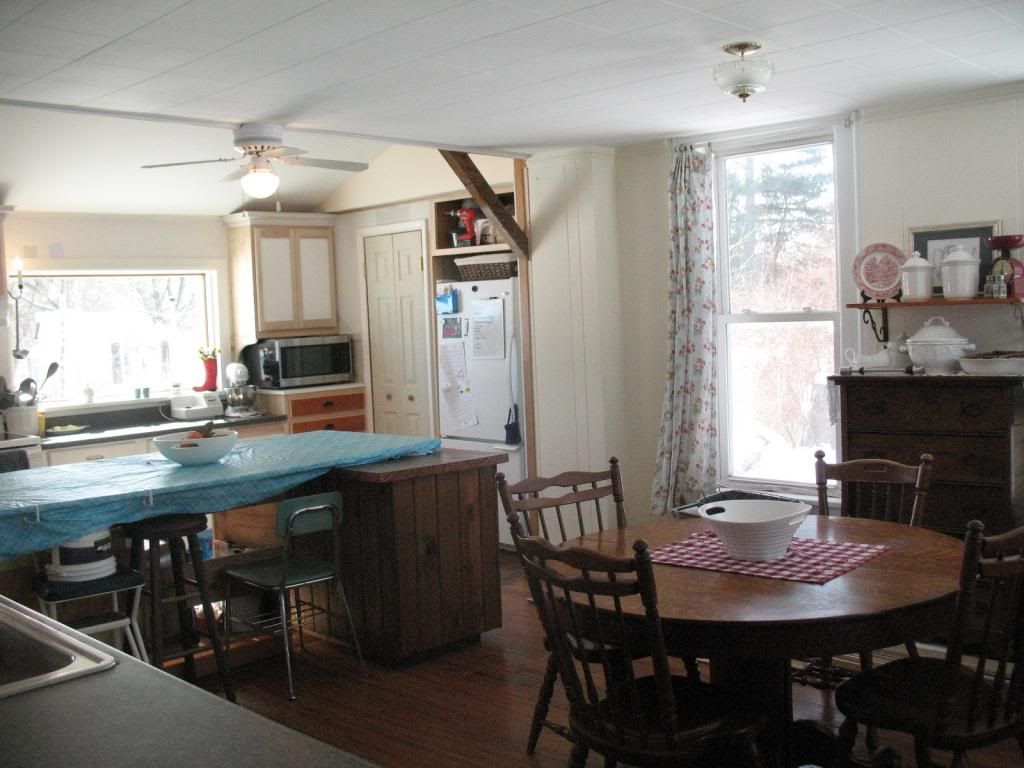 He had time over the weekend to get the island top cut, but the laminate is not done yet. Our custom support system is one of a kind (a paint bucket on a stool at one end and the old island stuck under the other end of the new top.)
Don't you just love the "movement" and "texture" in the temporary top? The scotch tape over the little holes is a nice touch, eh? : )


A few of you asked to see the front part of the kitchen in a different thread, so here it is.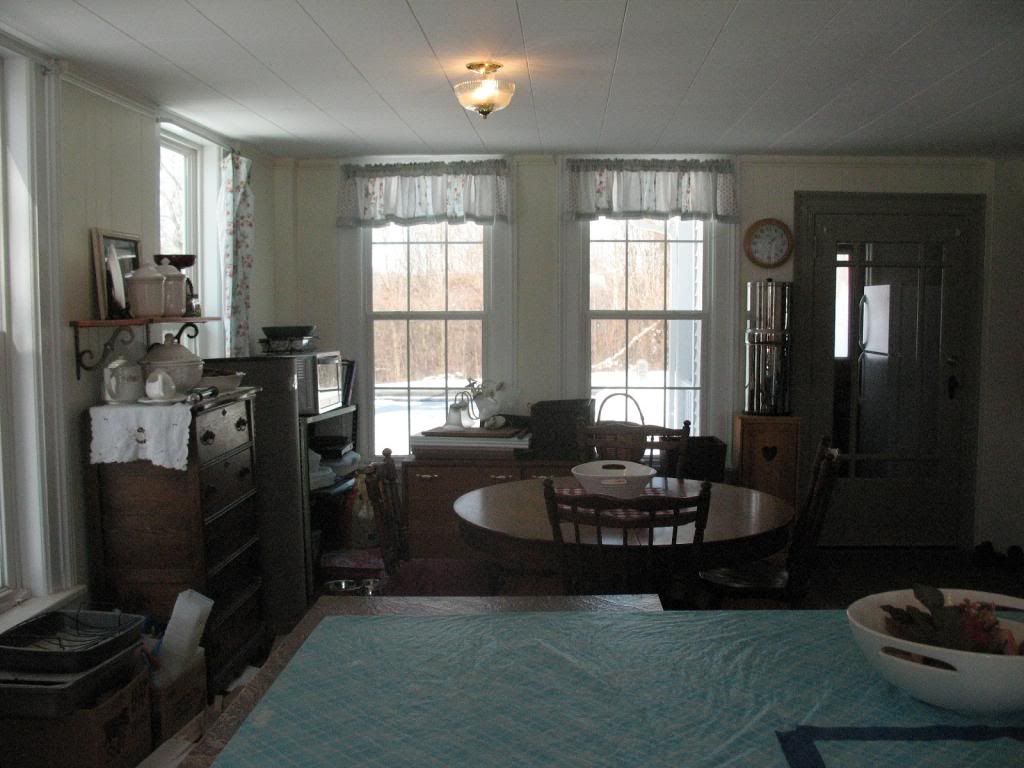 The lighting is more accurate here, but the counter with the DW's will be removed in the near future.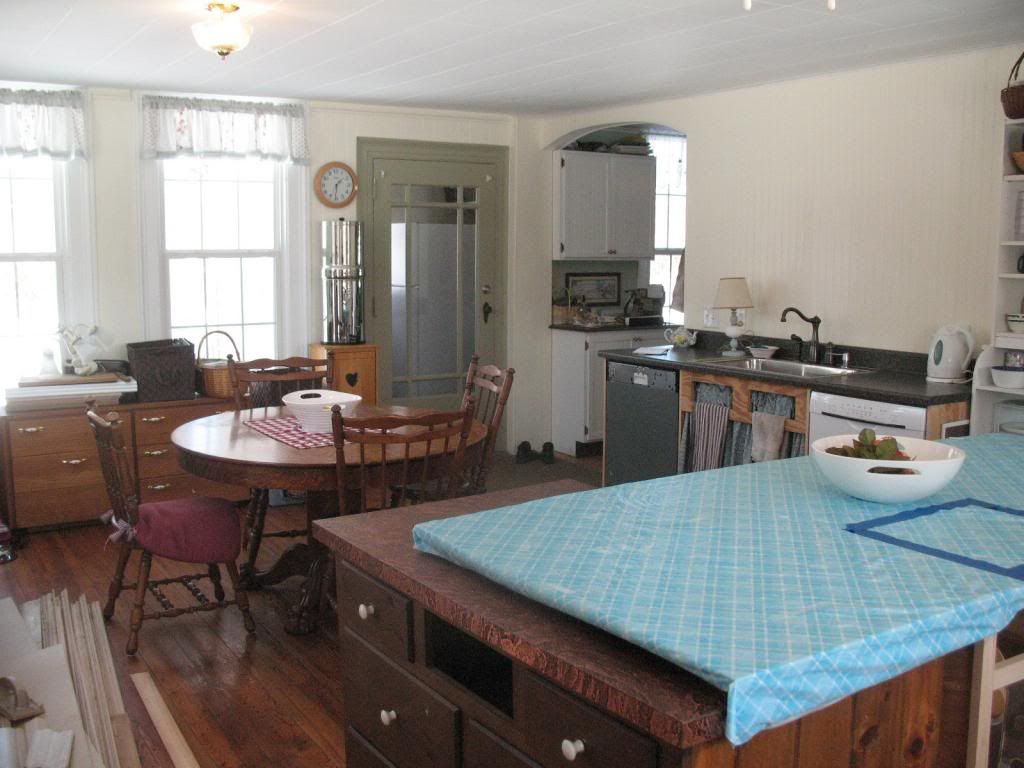 We do love the post and beam structure that we were able to leave exposed.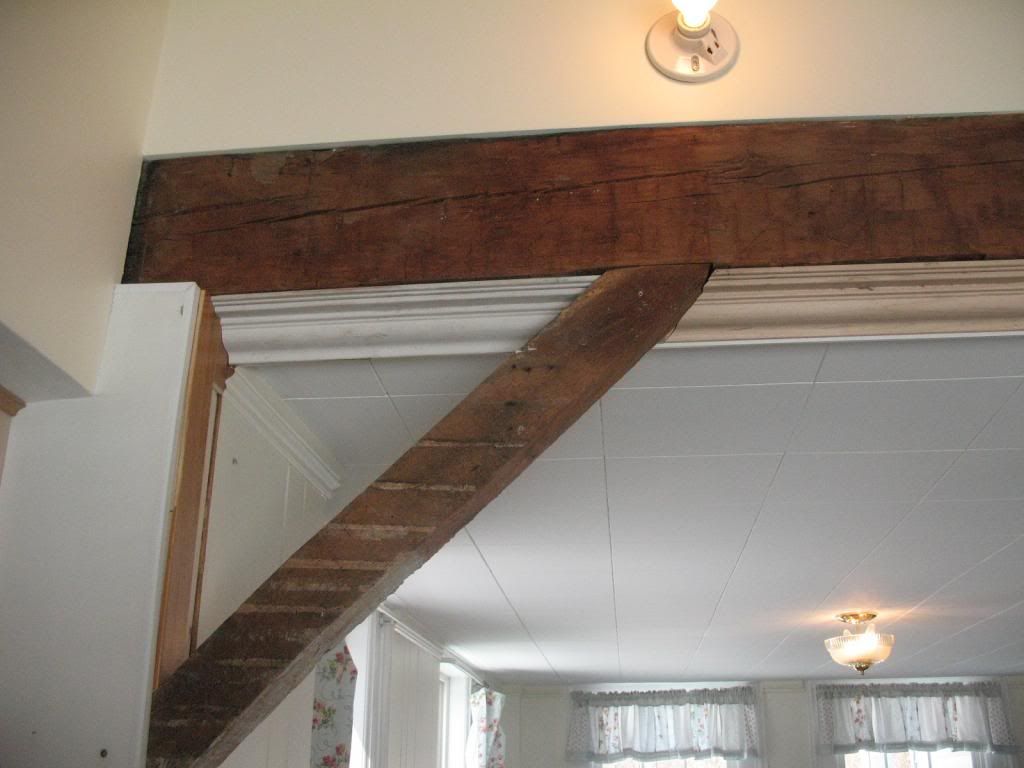 Hope you enjoyed our little "Keepin' it Real" kitchen tour. : )
-Laughable