Showing Off Paint Stripping Efforts
I'm pretty excited that after a month or so of hard work, my entryway is stripped. I stripped the paint from this woodwork in place because the wood was so nice, I didn't want to risk breaking any of it.
I started with a heat gun to take off the bulk of the paint, then I came back for a second pass with KleanStrip. Then I finished with some sanding. Overall, I'm pleased with the results!
~Sharon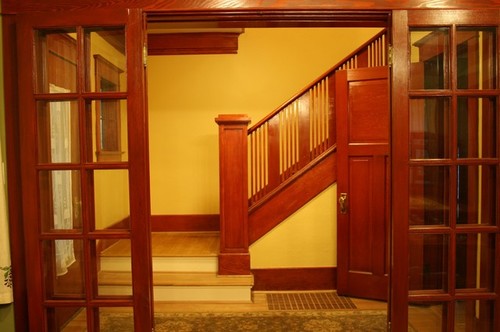 Here is a link that might be useful: Laurelhurst Craftsman