Bellmont 1900 series sample door is here!
williamsem
February 22, 2013
There has been some interest in seeing Bellmont samples, so I thought a seperate thread would be useful for those searching. I will post some pics of my materials and questions in another thread.
So this door is Bellmont 1900 series (frameless cabinets) sample style Savanah in maple with Java stain. It looks a little darker in person, a nice rich brown color. Just what I was hoping for!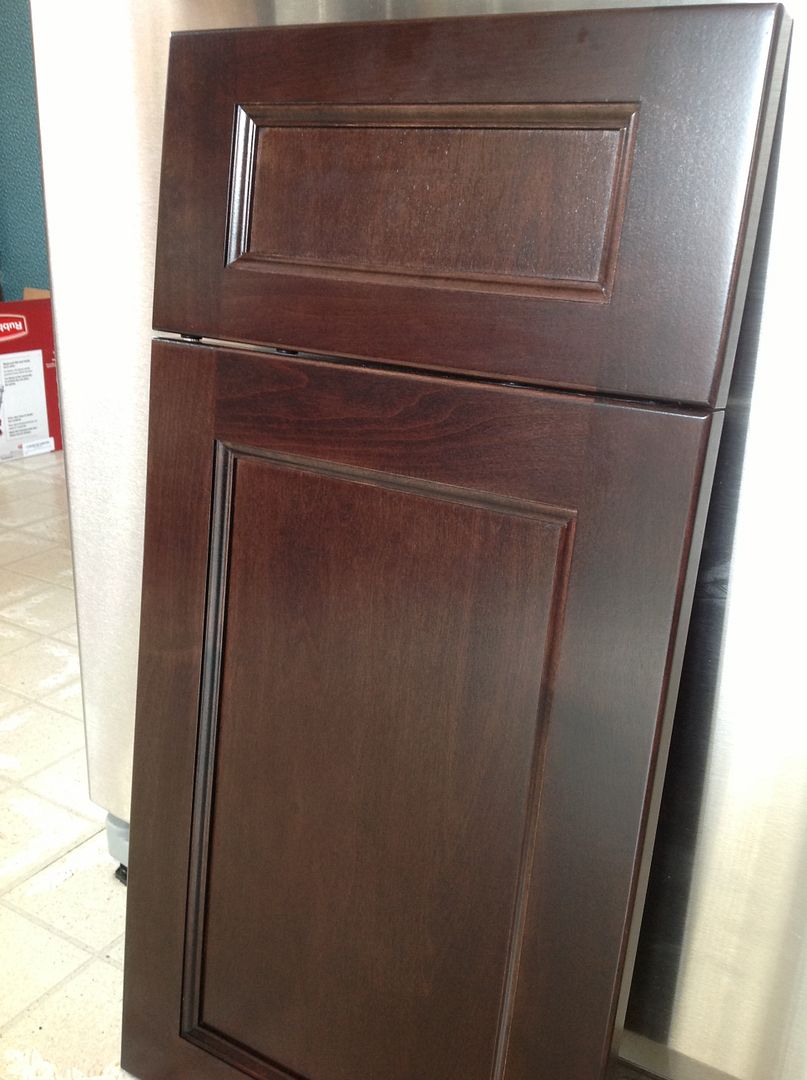 This is a good picture of what the color looks like in person. These were all taken with the iPad so I could get them posted.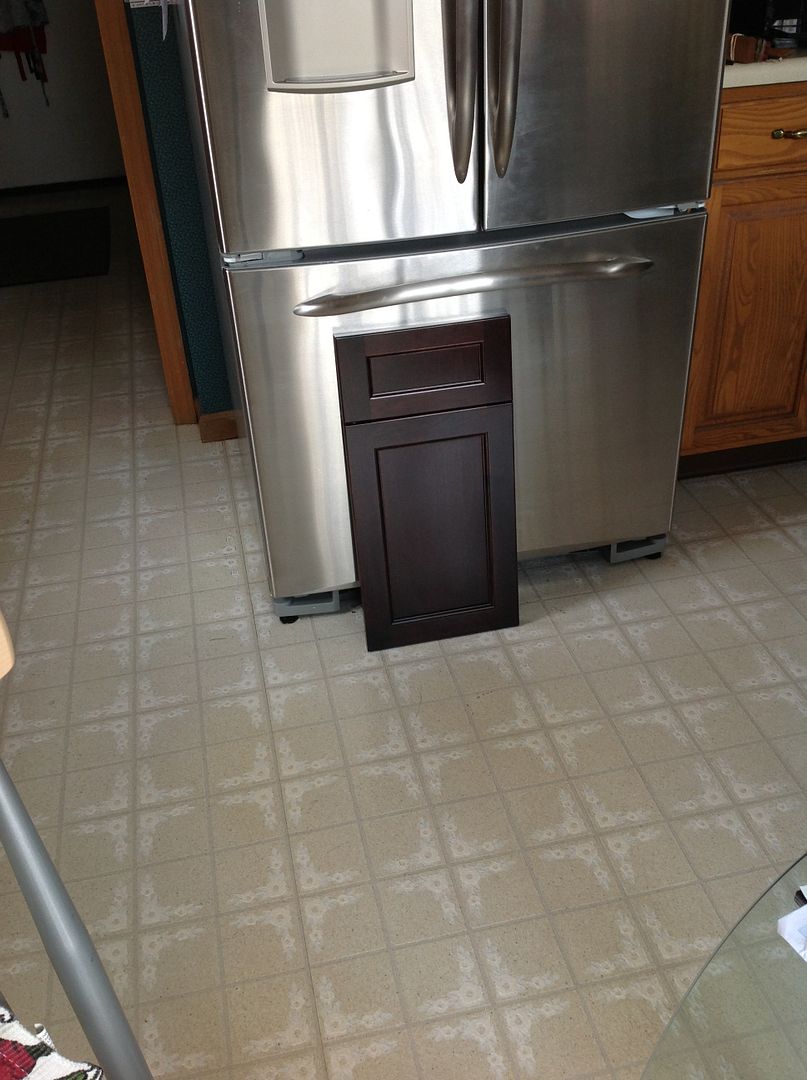 And a close up of the detail