built in wardrobe closet? inspiration pic
mary_lu_gw
November 5, 2010
I have been trying to come up with a plan to build in a wardrobe in our guest bedroom(no closet). I found this idea at TOH and thought it could be built as a wardrobe vs. kitchen cupboards, building it a little deeper. Our ceilings are 12 foot and we would build it floor to ceiling.
What do you think? Would it look ok? Period appropriate for an 1868 home?
Similar style cupboards currently in our laundry/mud room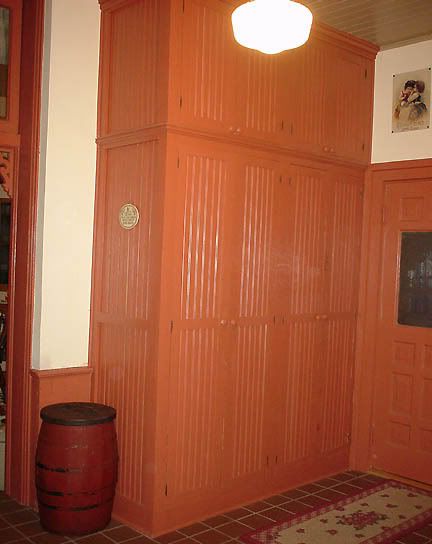 THO cupboard idea. Would even like the rolling library ladder, but not sure how feasible it would be.
This is the wall it would be built on and the bed would be moved to the other end of the room. Not sure if we should/would carry the cupboards over the bathroom doorway or not? Thoughts?