How to extend/lengthen the Ikea Rationell drawer depth?
Hola,
(I posted on Ikeafans. Hoping someone here could also help).
Anyway to extend or lengthen the depth of a Rationell drawer?
Opposite of the thread below (shortening the drawer), I need just about 1-2 inches longer.
I'm trying to squeeze 2 Rationell trash containers under my sink cab. My sink cab is pulled out 4 inches from the wall, so I have plenty of space.
http://www.ikeafans.com/forums/kitchen-planning/40206-shortening-drawers-yes-possible.html
Sorry this image is no longer available.
Of course I'll have to insert a separate longer plywood piece for the horizontal piece (like this thread)
http://www.ikeafans.com/forums/modifications/4285-36-shallow-drawer.html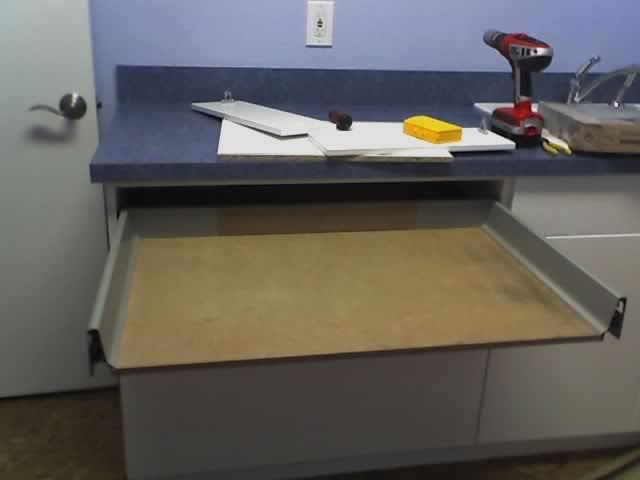 In my 36" sink cab, I'm trying to put both containers on the left side w / a pull-out drawer.
Appreciate your help finding the thread (I did search), or thinking outside of the box.
Thank you very much,
Amanda