Do any of these 4 crypton fabrics work?
celticmoon
February 8, 2013
For the Florida nest, will be reupholstering this $75 pair of Lee couches.

The end result will be sort of like the picture below with two long low back pillows, probably minus the nailhead/tufting/grain sack Frenchie bits. Plus colorful pillows, throws.
After looking at a zillion colors, this is my second round of Crypton samples. I am trying to find a light colored neutral fabric. Might be good to warm up my palette (EK Alexander Blue paint, drapery fabric as shown, MCM swivel chair upholstery with the darker Crypton tweed on the left is underway)
This is 'khaki'. It has a great soft texture.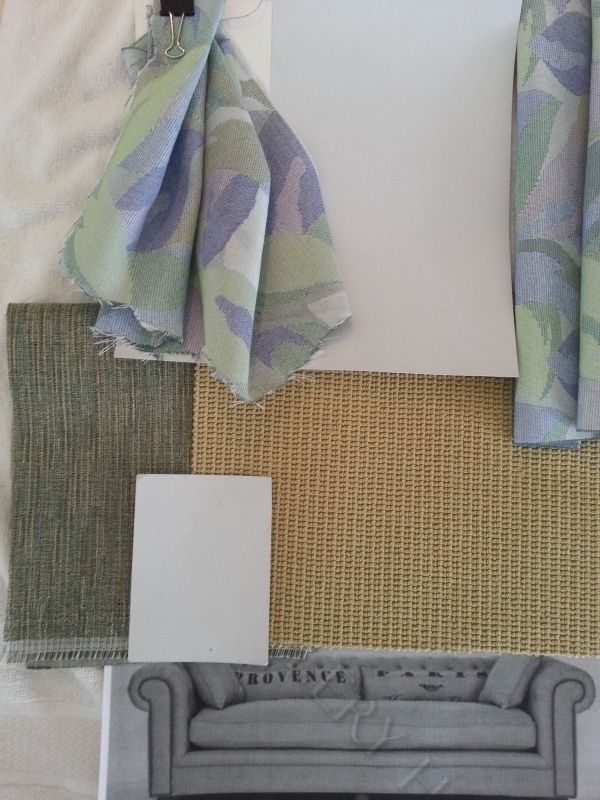 this is 'natural' maybe too pink or yellow or gold or something?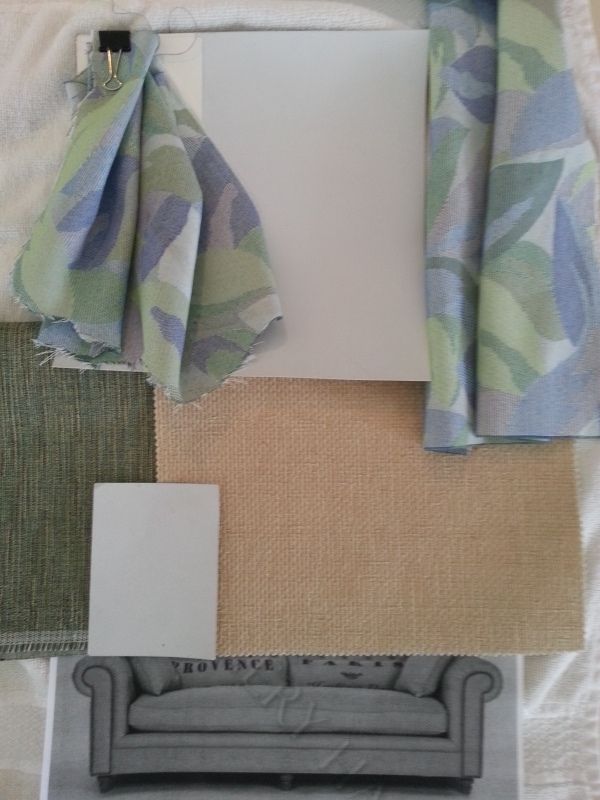 This is 'sand'. Lightest, but also pinky. It pulls that light mauve-y color in the fabric - maybe that makes for good balance with the paint?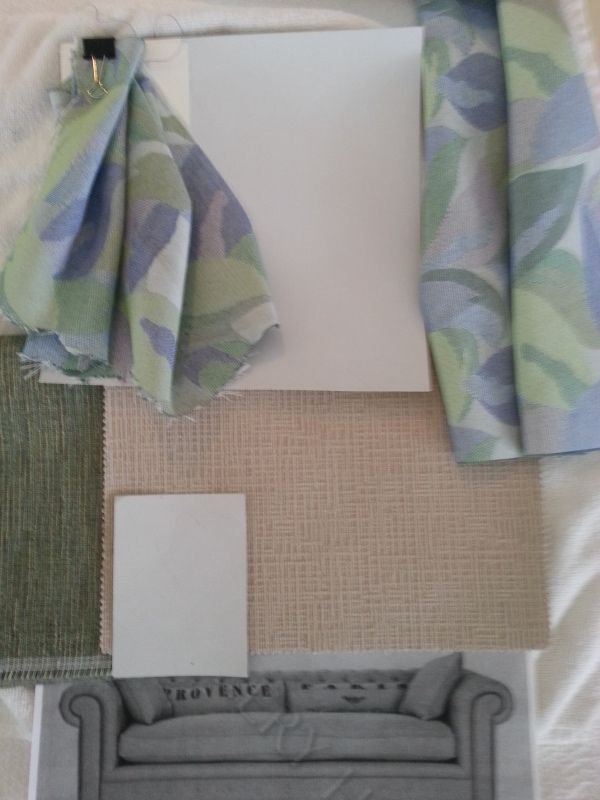 This is 'lichen'. Too deep, too much green? The yellow tone seems to fight with the cooler greens in the drapery fabric...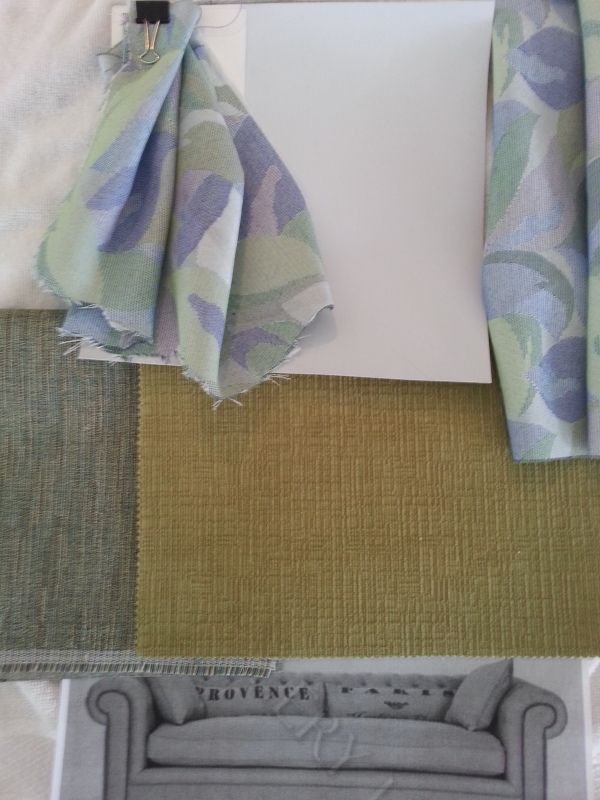 I don't know.... The lighter Cryptons seem to be pinky or yellowy, nothing in a very light blue grey or pale green. (The Cockatoo herringbone is too 'wool suit' like and isn't railroaded.) There are blues, baby blues and royals, but that would be maybe too much blue...a diffferent paint then? Arggh.
I'm leaning toward the khaki - but worry I am influenced by liking seagrass rugs. The sand is lightest and could be most neutral. That has appeal. I'm not upholstering twice, and I'd like to work in some brightly colored painted pieces...green shelving, indigo desk....
Are my thoughts on these color interactions way off? What do you think? Keep looking? I have time.