House Pics At Last--Part II
columbusguy1
November 5, 2011
FIrst off--sorry for the messes evident in some of the pics--fall cleaning starts soon, but I wanted to put up some pics of the kitchen, pantry and bath, and my bedroom. Warning: my kitchen and pantry floors are nasty vinyl tiles done nearly two decades ago, and are past due for replacement--need to find a nice period linoleum pattern I like (and can afford). :) Bath has a few repairs due as a plumbing disaster occurred after it was all done, and a lightning strike shorted out the wiring to the switch in there at nearly the same time!
Win a prize if you can guess how many cats I have from the pics! *
Basement Steps
Side Door:
Duct tape makes a nice weatherstripping! :)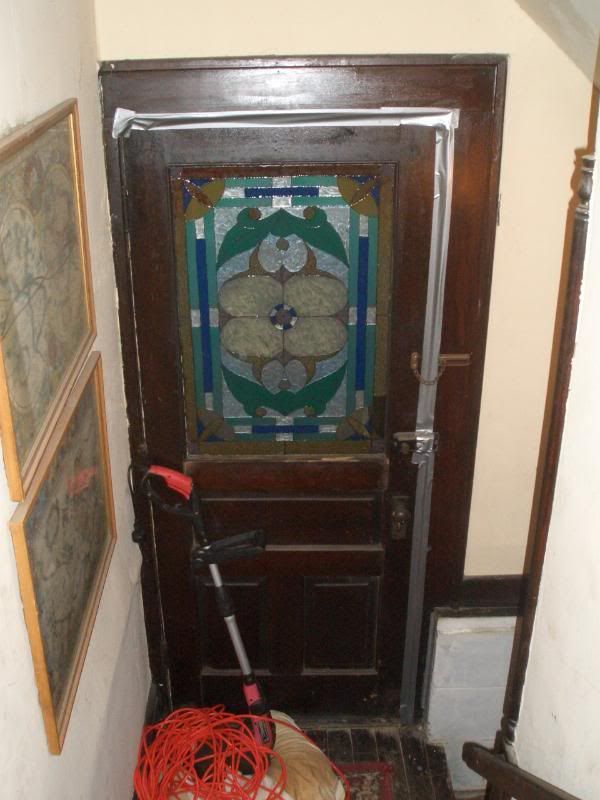 Kitchen: my first attempt at building cabinets after removing 70s formica and plywood, and dropped ceiling with fluorescent lights!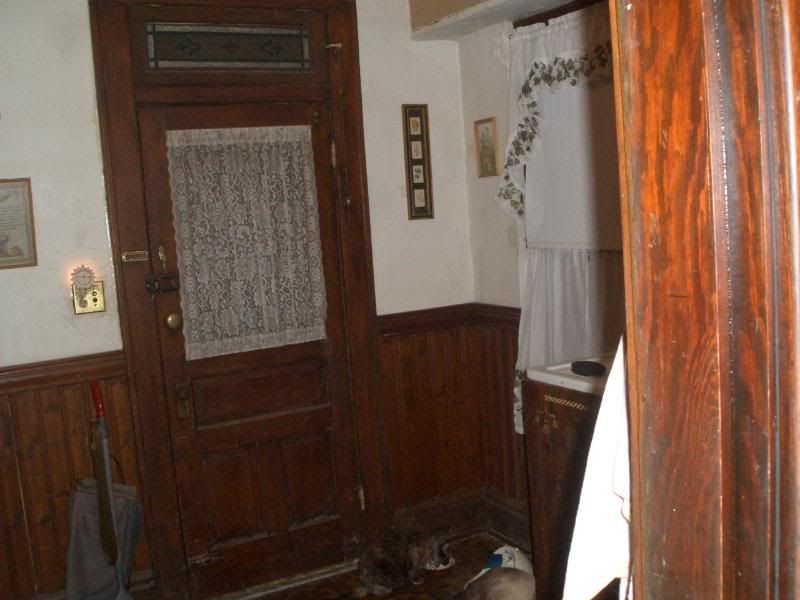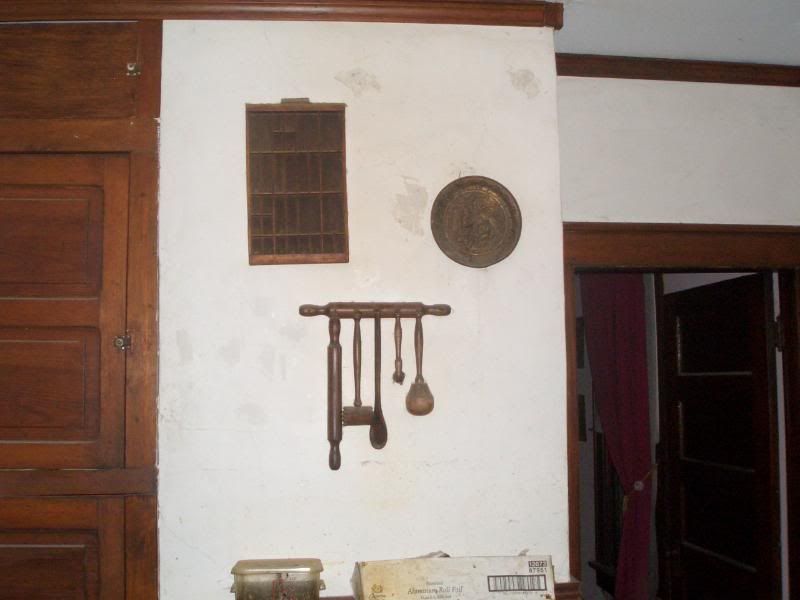 Pantry: all original and under at least four coats of paint (never stained):
Bath:
My Room: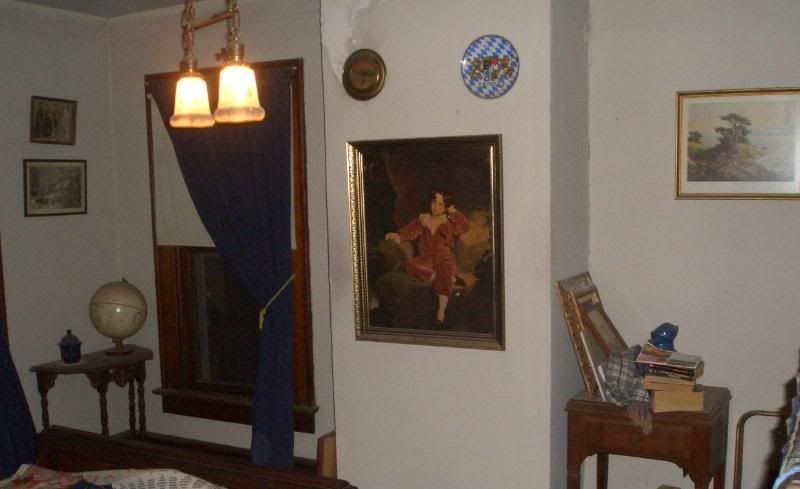 * Number of Cats: 2--Chula was stuffing herself, Bortai was seeing what I was up to!