Sink wall cabinets update
donaleen
February 17, 2013
My DH is moving along nicely on our sink wall cabinets. The cabinet carcasses are done. The drawers are just about ready for sanding and finishing. The doors and cutting board pullouts lay ahead.
Demolition day for the old cabinets is scheduled for sometime in April. It's hard to wait!
Here is a photo of drawers that are done (they don't have any finish on them yet).
The link takes you to all my blog posts documenting the build process.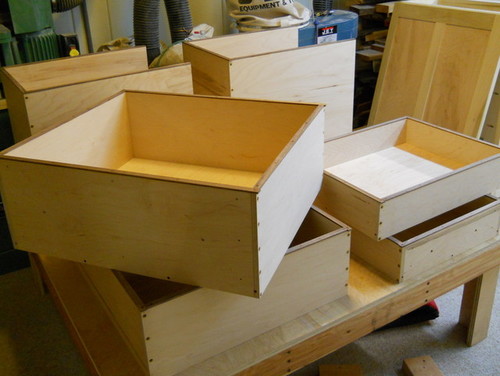 Here is a link that might be useful: blog posts