My latest accidental demo, anyone else have one?
ks_toolgirl
October 30, 2011
Please, tell me I'm not the only one these things happen to! Anyone have one of those movie-type situations, that you're sure will happen to you eventually? I'm talking "Money Pit", not "Godfather", lol.
Mine? (One of them, anyway). The "Foot/leg through the floor, and ceiling below" scenario.
It.. Actually.. Happened!! Geez - embarrassing, but funny enough to share. (And maybe a "heads-up" warning, especially if someone is working above you, lol - watch out for legs!!).
Ok. It all started with the intake register in 4-yr old's room. My mom had painted it when we painted his room, 3 years ago. She used the same flat wall paint, I don't argue with my mother. This register is in the center of the doorway, & foot-traffic had knocked a lot of paint off, plus it was cobwebby - I couldn't take it any longer. Could you??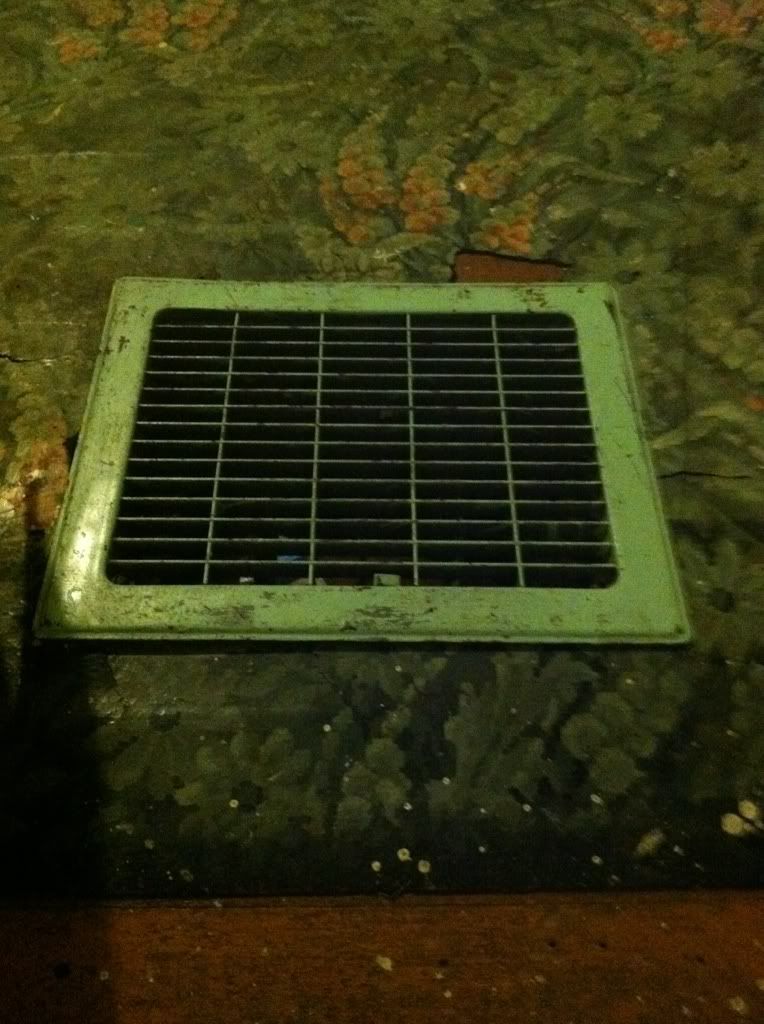 (Paint splatter I haven't wrestled w/yet, it's a $@%#.
DH was out of town on business, kids were at Grandmas house overnight. SO.. I popped the register up & took it downstairs to clean. Was trying to do a lot of projects at once, since I was ALONE all night. Distracted? Yep. In a hurry, I went to put something into his room.. And I really "put my foot in it", this time. Darn near broke my leg - I was sure I did, for the 2 or 3 minutes I sat there, afraid to move & thinking about who to call... (Had phone in my other hand at the time, & didn't drop it!)..
Here's register hole after, you can see living room carpet below. The mess is from drywall, & guck from ceiling void.
Sorry this image is no longer available.
And here's the view from below.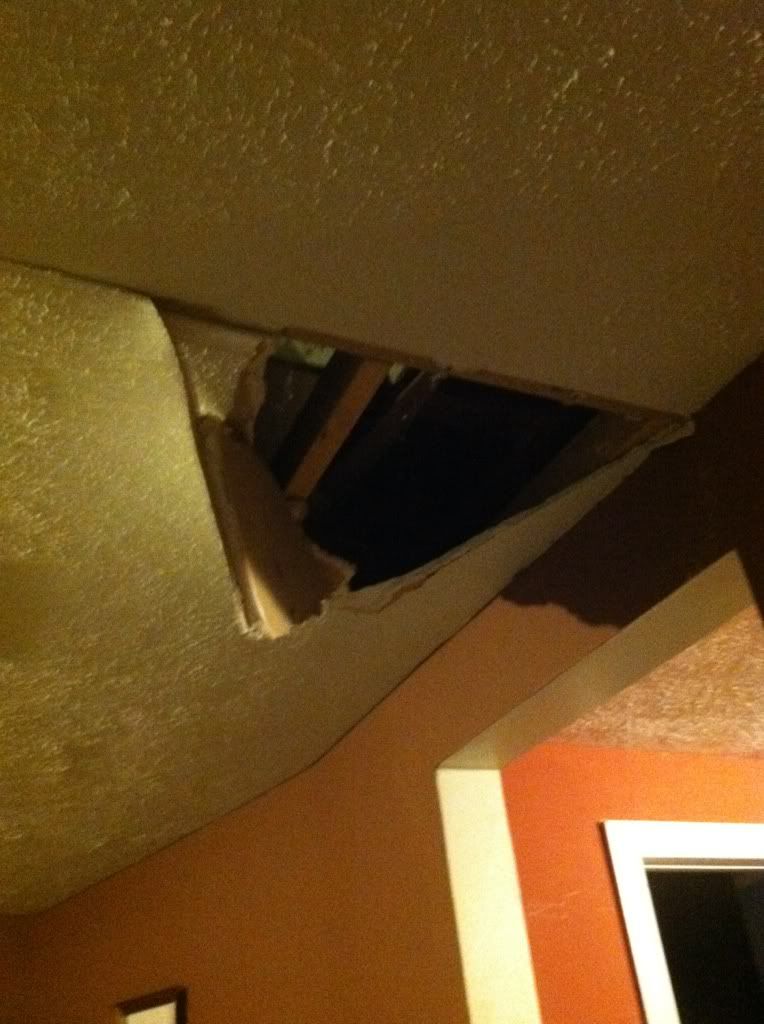 Anything like this ever happen to anyone but me? Lol - I had NOT been drinking, before it happened. After, absolutely!! I've never had a bruise like that! (Like "this", I should say, it's not nearly gone).