Plaster disaster, what's right?
ks_toolgirl
September 6, 2011
New chapter in bathroom novel..
We've pulled down part of the "false" ceiling - (ok, it fell on me), & so I took a few more panels out. Not good. Bad! Tell me it's not as bad as I'm thinking!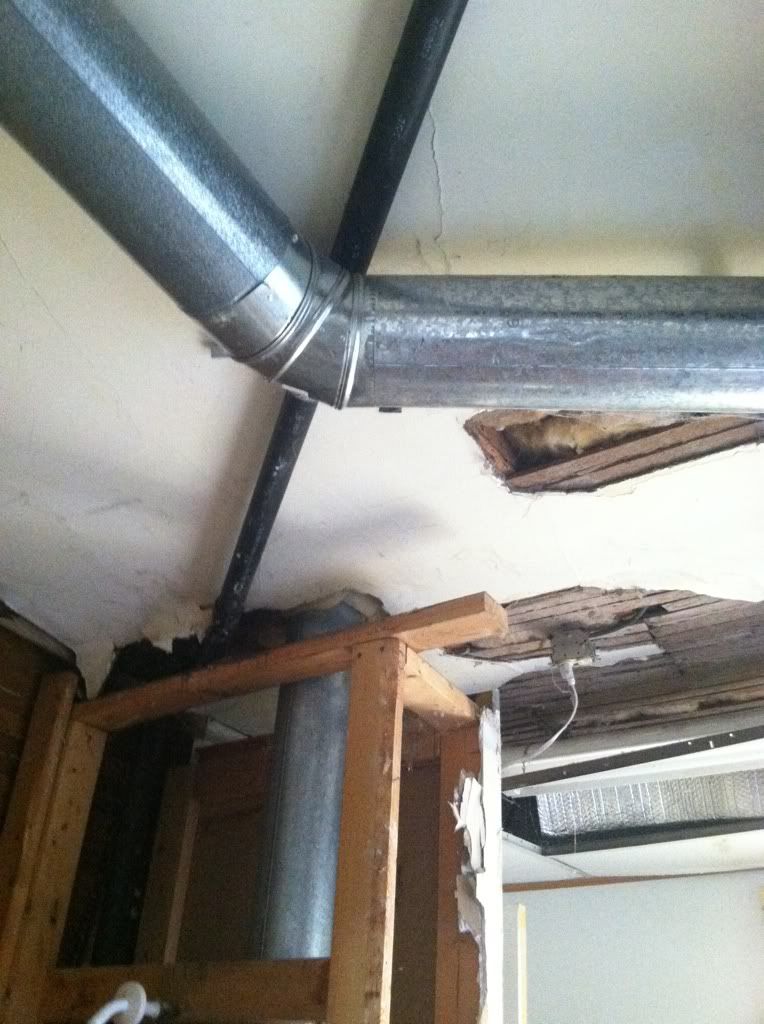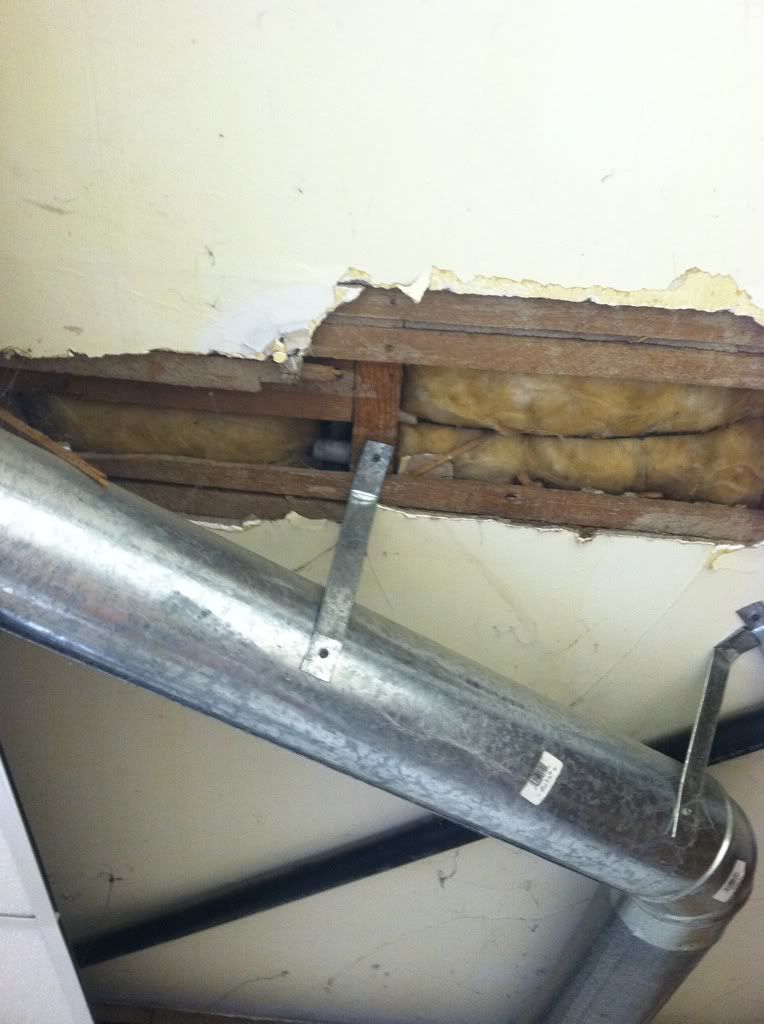 And this one... The "quaint" push-button light switch at bottom of stairs, same switch is at the top of the stairs.
My question? What's the "right" thing to do, here - starting with this ceiling, alone? What's "good enough"? The floppers covered it all up - if we put the pseudo-ceiling back up, (for now), are we as bad as we've thought they were? The plan would be to do ceiling later, when we're not already staring a bazillion dollars in the face, lol.
It just gets worse & worse, & that electrical? Scares me. Makes me wonder what else is hiding behind the drywall.
Revealing the plaster
Was such a disaster,
When we were already distraught...
The budget is taught -
All the things that we've bought,
We were sure that this "fix" would go faster!
(Sorry - a homeschool hazard... What you study in the morning, is with you all day).