Would this be enough to fix the poorly laid out kitchen?
olivesmom
February 11, 2013
It's unanimous that the kitchen I posted has a horribly dysfunctional layout. We are still debating on the house and plan to go back before the weekend to look at it more closely, get measurements, try the garage, etc. I'm still not sure if my husband would entertain the idea of fixing the kitchen, maybe if I had a realistic idea of how much it would be.
Here are the photos for reference. Keep in mind there is another entrance to the kitchen that isn't shown. The doorway is next to the wall oven, across from the refridgerator.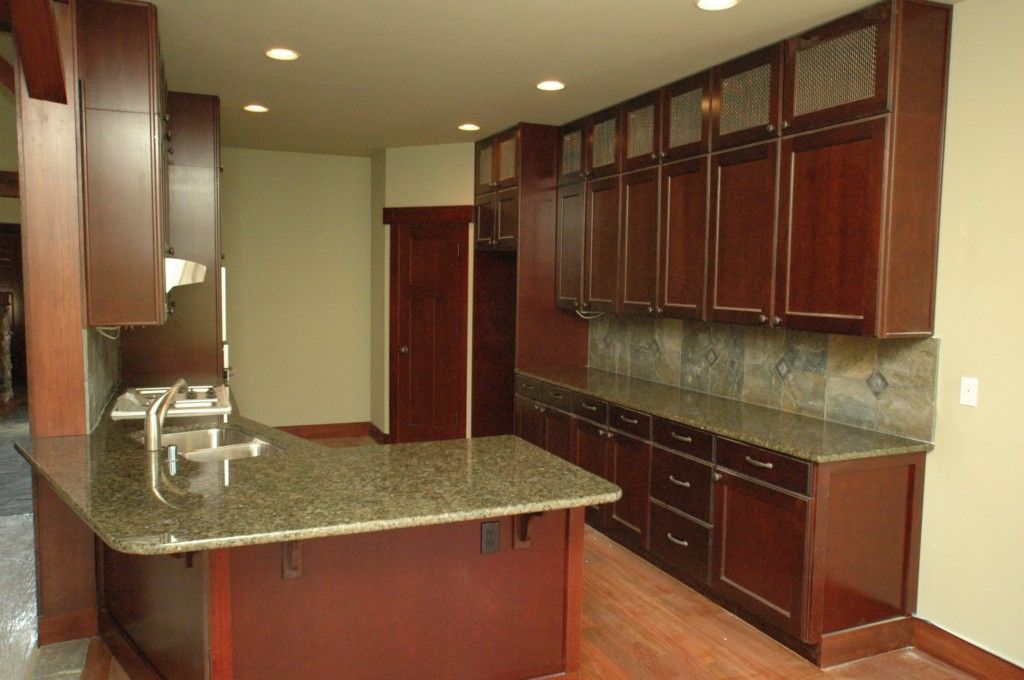 Possible changes to improve layout:
- Move the cooktop to the opposite wall.
- Swap the cabinets above the cooktop with the ones in the new cooktop location
- Install new hood underneath upper cabinets that vents outside
- Move the dishwasher to the cooktop's old location
Doing all of that will require:
- One new lower cabinet for the old dishwasher spot
- New granite countertop on old cooktop side
- Redoing at least some of the backsplash (old cooktop had design over it)
- New plumbing for gas at cooktop's new location (exterior wall, basement below)
Assuming I reused all the existing appliances except for the new hood and was able to find matches for the cabinet, granite and backsplash, any idea how much it might cost to move things around?
Actually, looking at the lowers, it appears that I will really have to move them around to accommodate moving the cooktop. Not sure how well it will work. I do not want to change the overall layout of the lowers as I'm worried about the floor...don't want to have to mess with patching or refinishing any part of the floors.
Ugh, I'm thinking this is going to be more complicated than swapping a few things around.
Here is a link that might be useful: Original kitchen thread