Another fireplace mystery
We have a 1906 Edwardian house that has a very small, arched fireplace in the music room. When we bought the house, our inspector said it looked liked someone had possibly stuffed some kind of asbestos cloth up in what seemed to be a flue. But we hadn't seen a chimney, so we figured it was meant to be only a decorative fireplace. Yesterday, after an upstairs wall was opened up, we found a square galvanized metal pipe that runs from the fireplace up through to the attic. I haven't gone up to look at the roof yet, but presumably it vents outside. Still no sign of a chimney.
So, does anyone have an idea what kind of heating equipment could have been used in this type of setup? Is there any way this galvanized pipe would be useable, in case we decided to install a gas fireplace that needs venting? We were planning to just cut the pipe because it's in the way of a bathroom explansion. But I'm wondering if there's a compelling reason to keep it.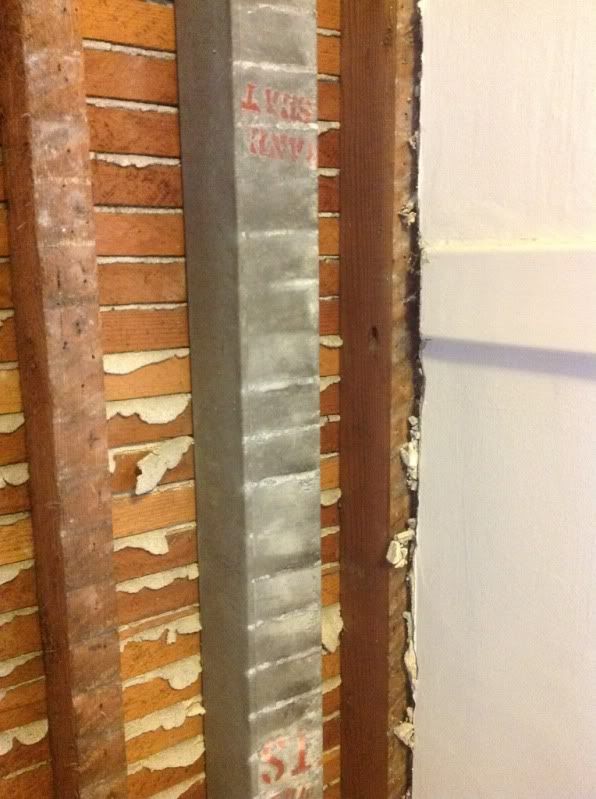 Thanks in advance for any thoughts. I usually hang out on the bathrooms forum but you guys have some really interesting topics over here. I'll have to visit more often!