Full overlay, Inset or Faux Inset Overlay?
Annette Holbrook
February 2, 2014
This is actually for a dining room built in but I will be using kitchen cabinets of some sort. I have posted in the home design forum to get to this point in the design and now need opinions on how to proceed. My house is a Dutch Colonial style, kind of modern country design. The built-in in question here is supposed to serve as a wine/liquor bar as well as a china buffet as needed. In my drawings, the 2 silver cabinets are actually wine/beverage coolers.
So here is the look I love and am kind of going for-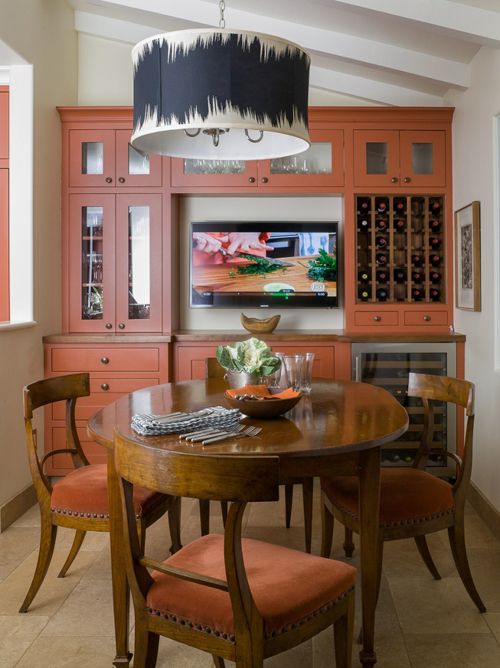 Here are my 2 finalists for the layout-
Option 1) Coolers are 18" each to line up with the wine storage towers above which need to be 18" to accommodate 4 bottles wide. A little pricier coolers.
The 4 center uppers will be glass doors.
Option 2) Coolers are 15" each so side cabinets can be 18" and line up with above.

I live in the Atlanta area so humidity is an issue even with A/C. I prefer the look of inset but wonder if I'm just asking for trouble. Decora makes a door that is an overlay but is made to look like inset. Has anyone used these or seen them in person? Looks like a good compromise maybe. It comes in many more color options, but this green was the best pic I could find.

Thoughts?
Annette