Lock Suggestions for Interior Double French Doors?
lovegasoline
August 27, 2013
I have an apartment built in the 1920's in NYC with double interior French doors to my living room. I want to install a lock accessible from the exterior of the double French so I can lock them to prevent casual entry.
I do not need or want a big burly deadbolt designed for an exterior door; I want something discreet and minimal and/or elegant that will somewhat match with the door hardware and only needs to secure against casual entry.
I need to bear in mind the door edge profile where the two doors meet. The doors are 1-3/4" thick.
Pics enclosed (disregard the blue tape).
I tried House of Antique hardware and they didn't seem to have anything.
Does anyone have any ideas or suggestions?
Thanks a bunch.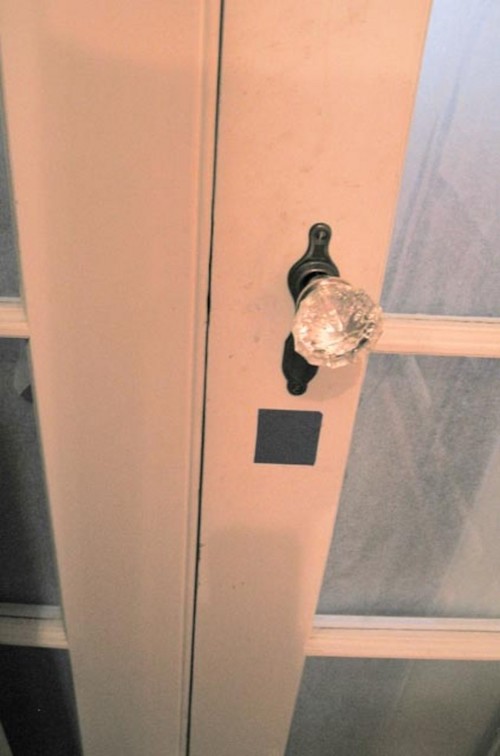 This post was edited by lovegasoline on Mon, Sep 9, 13 at 2:35