Floor!
lazy_gardens
August 17, 2013
Finally ... the flooring has arrived and I can get going. Less ugly!
To match the old flooring, I'm using classic 2 1/4 tongue and groove oak in "character grade" (it has knots, iron stains and other cosmetic flaws, just like the floor from the 1890s does). Because of time constraints, it's factory finished.
I had the stove removed (have new AC/Gas furnace) and the hearth demolished. It was plopped OVER the old carpet and screwed to the plywood subfloor and baseboards ... and so overbuilt you could have used for tap-dancing elephants.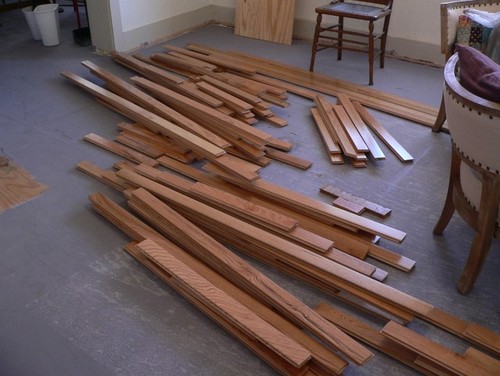 Here is a link that might be useful: Previous post about yucky 1990s carpet