What's for Dinner - #328
wizardnm
September 15, 2012
Last night was a pizza night.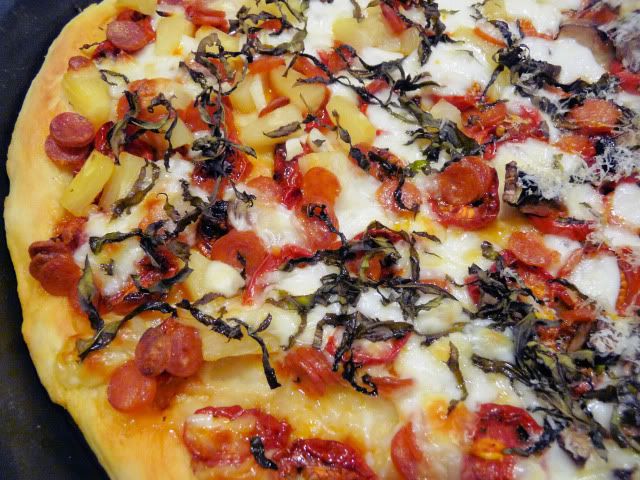 This was a fun pizza and I loved it. I started by roasting cherry tomatoes which I had tossed with olive oil and Penzeys Tuscan Sunset seasoning blend. I did enough to pretty much cover the pizza dough. Then I added mini pepperoni to all and pineapple tidbits to my half. Kim had chopped portabella mushrooms on her side. Fresh mozzarella pearls over all and fresh basil. Kim added some parm reg to her's.
The cherry tomatoes are so sweet when roasted, I've been thinking of different ways to use them as the are very prolific out in my flower bed.
Nancy