Farmers Market Report Week 9
wizardnm
September 7, 2012
After last weeks windy farmers market, when my canopy was broken, I was eying the weather to decide what to do this week. The forecast was good so I decided to go for it. My friend David decided that he didn't have enough produce to make it worthwhile for him, so I was on my own.
Here's my booth with no canopy this week. I was able to order the parts that broke, so I may have a canopy again. These things sure are fragile. If I do the market next summer I'll have to invest in a more heavy duty canopy.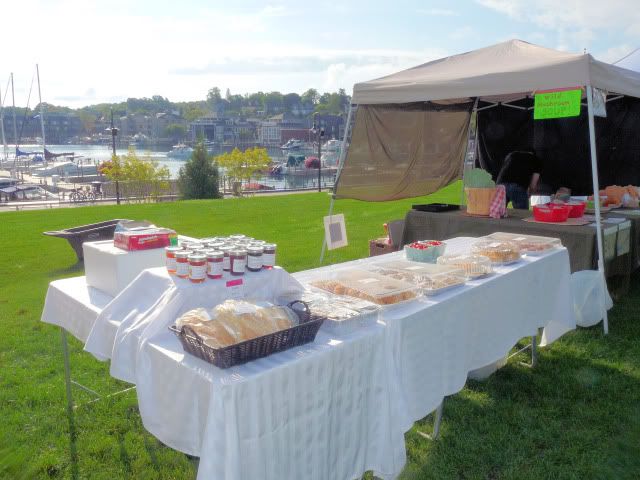 I took a few shots of some of my goodies...
Blueberry Scones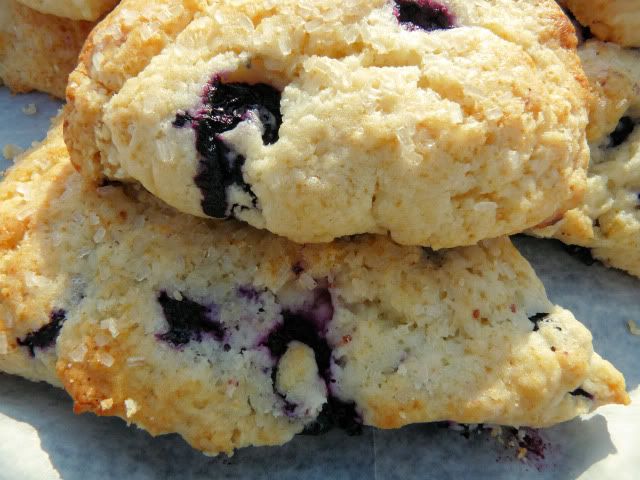 Pretzel Rolls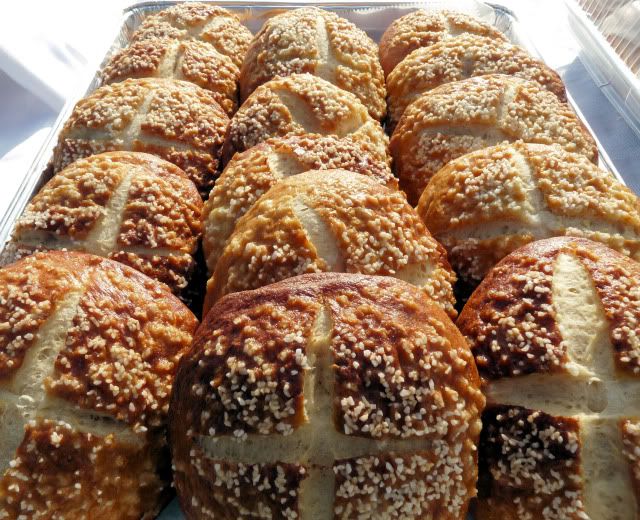 Blueberry Cinnamon Rolls
AnnT's Decadent Caramel Rice Krispie Treats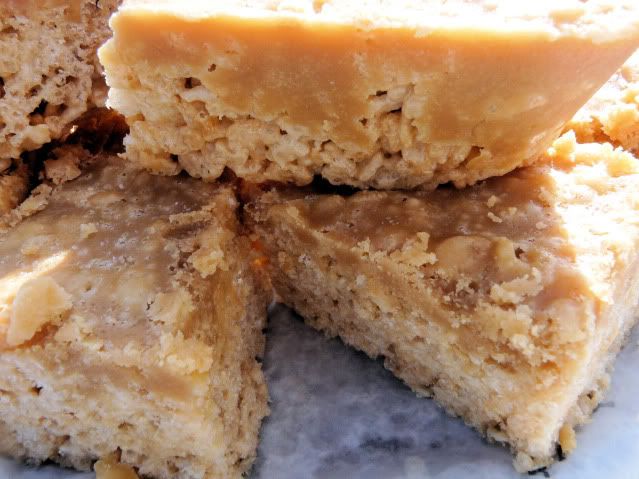 I also had my jams, frosted cinnamon rolls, Asiago bread and pumpkin bread.
I figured it would be a slower market now that Labor Day was pass and the kids are back in school. I was actually pleased with sales.
I was in a new position, close to the center sidewalk.
Sidewalk row to the left and to the right.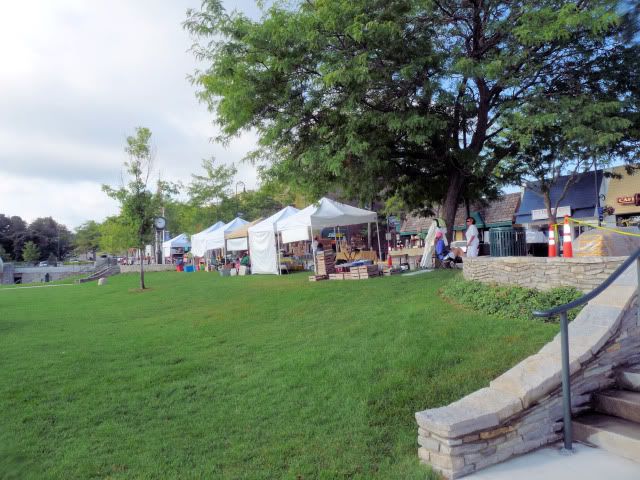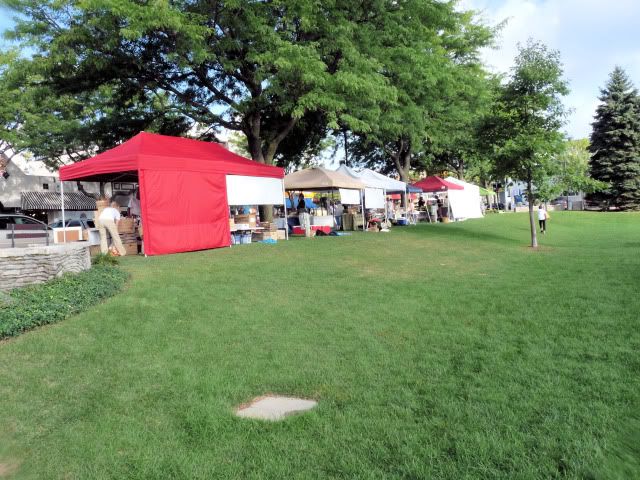 There were fewer vendors this week. The USDA inspector came through last week, that may be part of the reason. Others probably won't be back until next year. I definitely need a canopy...my frosting was melting later in the morning. I hope I can get it fixed for next week.
I signed up to do the Winter Market in the library. That starts Nov 1 and will be every week through May, then it's back outside again. I debated on what to do but it's inside and they furnish the tables so set up will be easy. This will be the first year they are doing it every week. Last year it was just once a month. I guess I feel like I'm supporting the FM, even if it's slow. There are at least 15 vendors already signed up.
Am I crazy?????
Nancy