crown molding replacement
I mentioned in another thread that our daughter is refurbing a 1928 home she and her DH bought. The walls are plastered and the crown molding appears to be a do-it-yourself job that wasn't done well at all.
The molding was screwed in rather than nailed;I suppose to keep the plaster from cracking. There are screws sticking out all along the skinny molding and it looks terrible.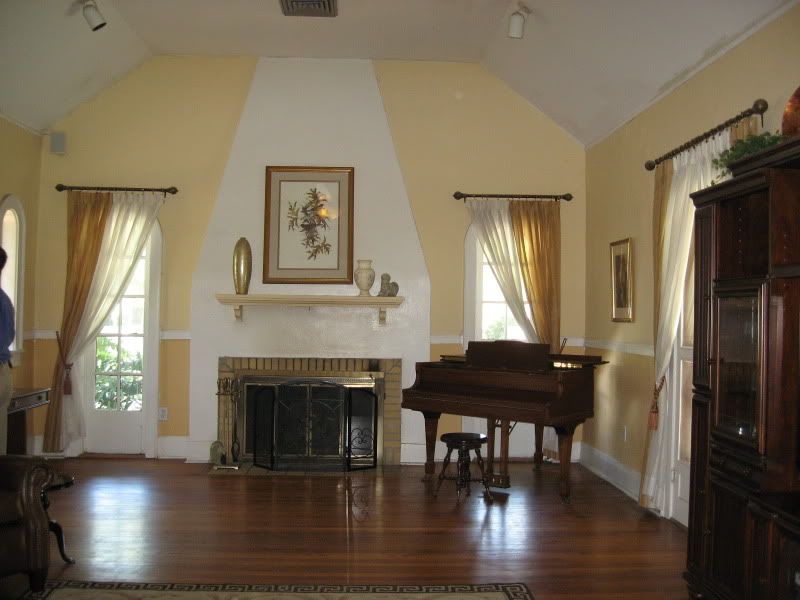 They will start painting the LR in the next few days. Replacing the molding with real wood is cost prohibitive.
Would it be awful to remove the narrow crown molding and replace it with a foam molding that could be glued on, rather than nailed/screwed in place? Has anyone here used this type of product? And are you pleased with the final look?
Or try to get the screws to wood level so they won't be so obvious?
Also, the end walls that are vaulted have no crown molding. Would you continue it all around or just leave the vaulted ceiling walls plain?