What would you do if you had to replace this wall?
I have this Hollywood fairytale castle: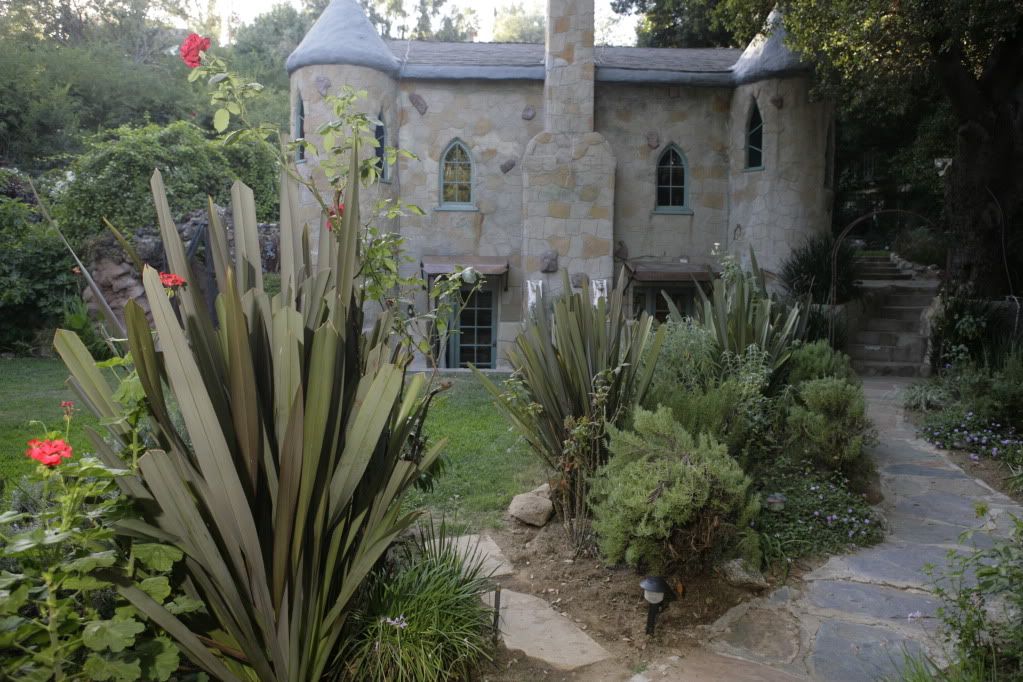 The home was burned in a serious candle fire when it was rented a few years back. This wall still stands, but due to extreme structural damage on the inside of the house, it will have to come down. We're keeping the gothic windows and turrets, and essentially, the house will be rebuilt in the same way. But the wall can never be the same, because it is concrete that was hand etched, chiseled and tinted to replicate stone by set designers and concrete masons back in the late 1920s. I am quite torn about what to replace it with. Driving around my neighborhood, there are all sorts of houses with turrets, but most of them look like some odd builder castle concepts of "cultured" stone and stucco that just leave me thinking, "Yuck." I'd rather tear this one down and build a brand new sleek modern home than have one of those stucco/stone combo wannabe castles. Several architects I've talked to have said that mixing stucco and stone would result in a hodgepodge-ish look that is outdated. On the other hand, compared to what I currently have, plain stucco would be boring. Another architect said that if I don't attempt to replicate the hand-hewn stone facade, I will lose the "monolithic" castle feeling. It will simply become like every other French Normandy type house.
This week I have meetings with stone artisans as well as set designers who are experts at faux exteriors meeting me at the house. Before I do those meetings, I thought I would toss this photo out to the GardenWeb hive to see if anyone has an inspiring idea. I was thinking of faded rust-colored stucco between the turrets with creeping fig starting to crawl up the wall. This would be anchored by the two turrets (and perhaps the chimney as well), which would be covered in hand-set stones; some of the rocks would also have rust colored mineral deposits the same color as the stucco wall. However, in the end, I'm not sure if this wouldn't be too busy and, like the architects said, too much of a hodgepodge. Plain stucco seems to be the contemporary standard. And yet, that just leaves me flat. Boring. Any inspiring thoughts from you designer types out there?