Friday Tree Surprize!
After a couple days of near 100 degree heat, we had a storm out of nowhere with winds that were darn near tornado strength...had pouring rain like crazy for nearly an hour...and about 6pm, our power went out and just came back on today at 4:30pm.
To make things interesting, at about 6:15 Friday, I went out on the porch to watch the storm and try to get some cooling breeze without getting soaked--and I noticed that my big nearly a century old tree looked different. Braving the downpour, I went onto the steps, and saw that a huge part of the tree was now leaning on my house!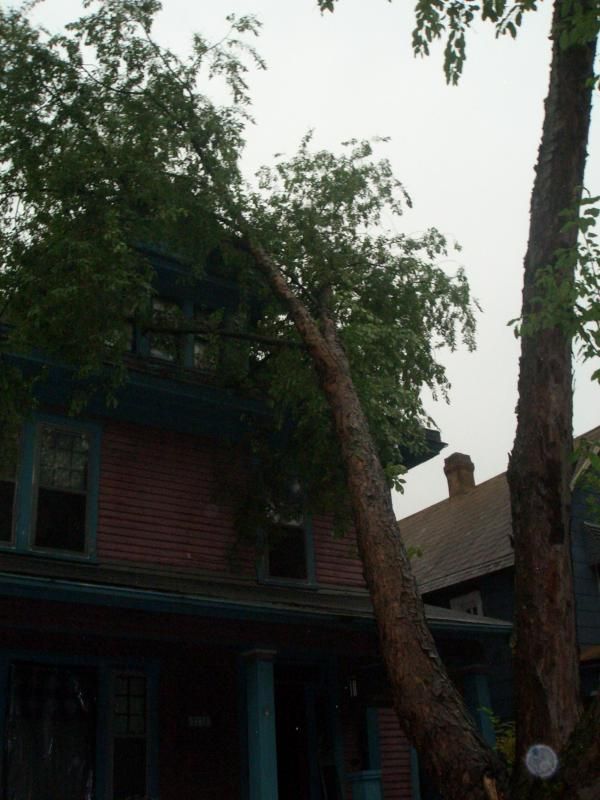 Since it is a city tree, I am assuming they will remove it, since they have pruned it over the years--whether I get a new tree I don't know.
Of course, all this happens when the weekend has started, so I couldn't find the city forester's number, and must call tomorrow to talk to my insurance people--who also had no weekend hours.