Need Suggestions on Exterior Colors of 1911 House
Hi,
I am hoping you nice people here at 'Old Houses' can help me out. My husband and I own a 1911 home which is in need of some TLC on the exterior. New facscia, soffit, paint, replacement of cedar shakes on gable, small repair to water damage cracks in the stucco. Luckily the roof is relatively new, with red/brown shingles.
My problem is that I just can't start to think outside the box when it comes to colors for this house. I initially thought dark or black (fascia/soffit) and a cream tone paint. However I saw pictures from the 90's where the shingles were black and the house more a white color and it looked positively stark and drab.
In some ways, I feel limited by the color of the roof, and the bright red front door (which I love, but willing to paint if necessary). I could either go for a nice warm palette, or something darker and cool. So confused!!
I can't seem to visualize a color palette that is too different from what is already there.
Any thoughts or suggestions?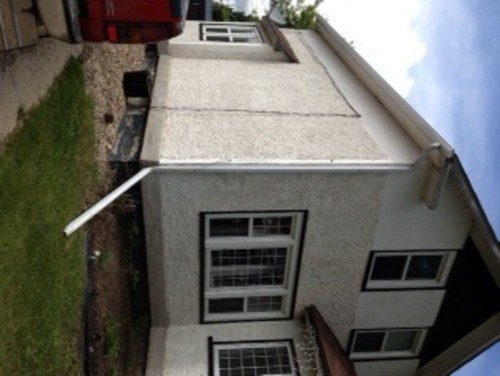 This post was edited by b_valancy on Sun, Jul 27, 14 at 19:28