Archeology of a kitchen demo
We demo'd the kitchen in our 1920 house yesterday. As a refresher, here's where we started: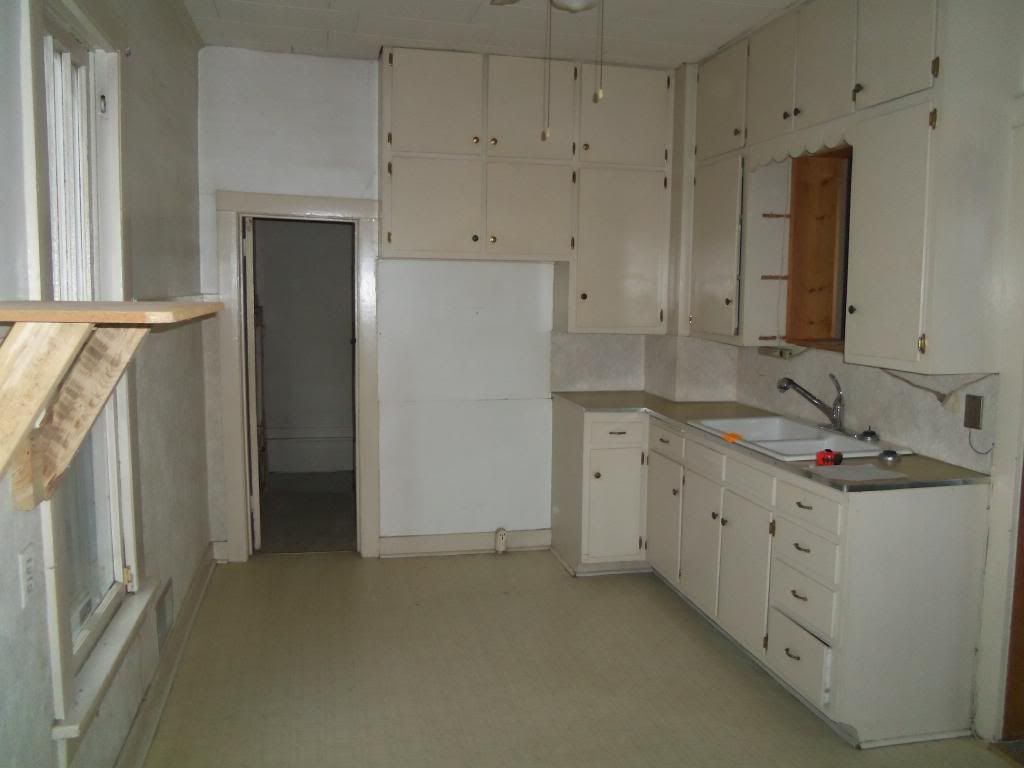 I've painstakingly (emphasis on the PAIN) been working for the past decade (or so it seems) to remove 2 layers of glued-down vinyl. A steamer worked the best, but still required lots of scraping. Here's the "done!" photo of the floor.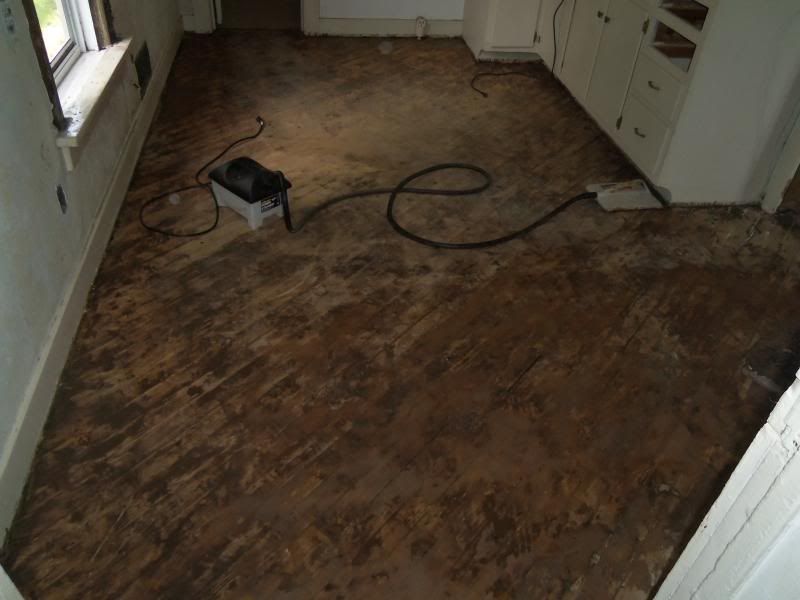 We are keeping the uppers over what used to be the sink (and will become the range). We decided to salvage only one of the base cabinets (sink was a wreck, cabinets around the chimney were weird/not efficient). So we pulled them all out. Underneath them we found what I think may be original linoleum? Here's a photo of the front and back of the piece that was left.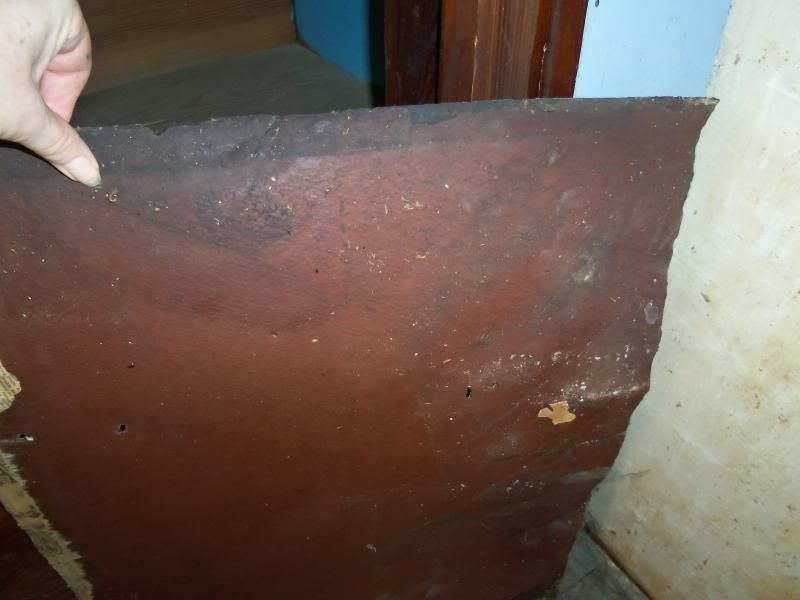 There was also some newspaper under the base cabinets (why?), dated 1942, and thus providing evidence that the kitchen was "remodeled" then, adding the cabinets and cutting the hole between kitchen and dining room. The help wanted ads were eye-opening: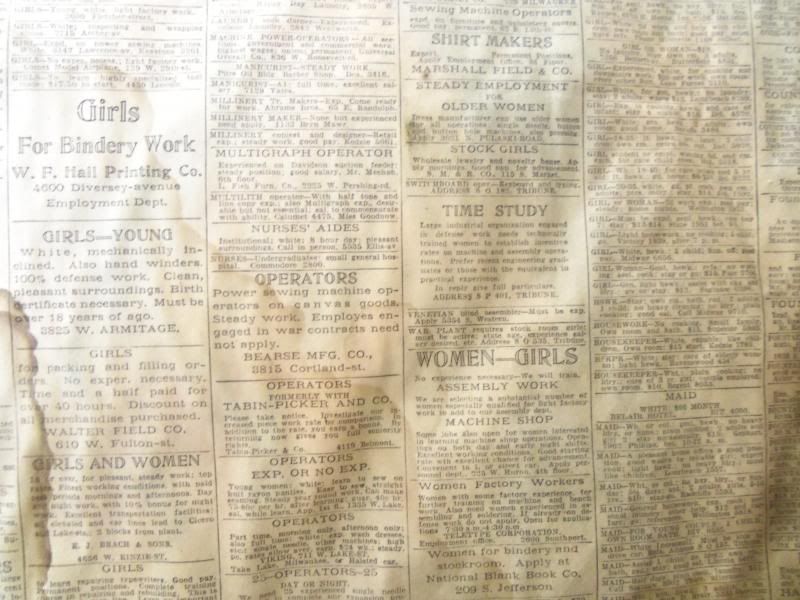 We are moving the doorway to the center of the stove wall, to make room for a bank of cabinets on the window wall. We originally planned to remove the uppers on the stove wall and relocate them to the window wall. However, on closer pre-demolition examination, that would have been nigh impossible, so we changed gears and decided to just keep the right-most wall cabinet and remove the left hand ones. Then we went to work on the wall. Here's the build-up:
plaster
4 layers of wallpaper
mint green paint (the original color of the cabinets)
1/8" luan-like board
1 layer of wallpaper
off-white paint
Here's a shot showing early demolition:


And the 4 layers of wallpaper. Dark green is earliest, moving diagonally up and to the right, with the teacup stuff being the latest.

Down to the lathe:

And into the pantry behind on the right. Stairs to the basement are on the left.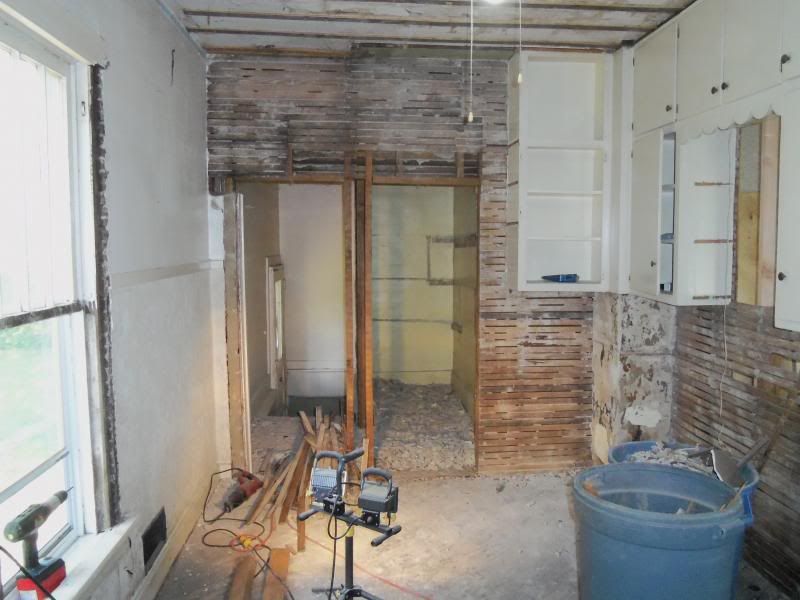 And we (easily) pulled down the cardboard ceiling tiles to reveal why they put them up.

It was a good day. :-)