Renewing Hex Tile Floors
I am removing old vinyl tile from the floor in our vestibule. Under the vinyl is the original tile from 1922. It's damaged; the entire vestibule has a crack running front to back. I don't know if it can be repaired, but the first step is to get it uncovered and cleaned up, and then we'll evaluate. The first picture is of a substantial chunk of the floor, and the second is a close up of a few tiles that aren't all masticked up.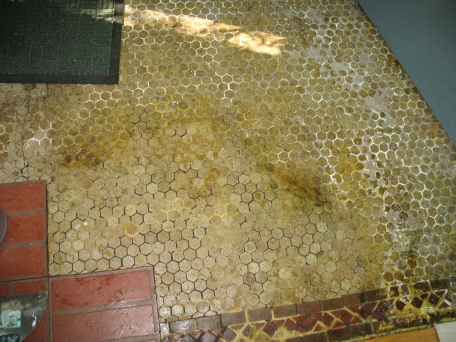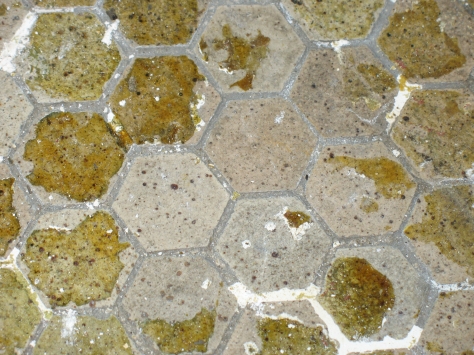 I have used Franmar's Bean-ee-doo to dissolve some of the old mastic and it's working pretty well. (I have no connection to the company at all, just saying what I'm doing.) I'm wondering if I can sand the floor, too; someone mentioned to me that wet sanding with black sandpaper would be ok, because the color and texture of the tile goes all the way through.
Does anyone here have any advice?