Finally done with shelving/mini office (pics)
I'm finally finished organizing the shelves and storage area at the top of my basement steps. After weeding through stuff, the shelves now hold: kitchen items (top three shelves) and office supplies and computer equipment -- modem, cable, wireless unit, printer, shredder, camera charger -- (bottom two shelves and below). We drilled holes at the back of the shelves so the appliance wires run down the back wall to the jack at the bottom. I ended up returning all the organizing stuff I bought at BB&B and used very basic supplies found around the house. How to fasten the cords onto the lower part of the wall near the power strip was was the big puzzle. I reduced a couple of the wires to little bundles and hung them over long screws that I screwed into the wall (using them like hooks). Cords that had transformer boxes in the middle of the cord were trickier. Again, I reduced the cords to bundles, including the transformer box. I screwed long screws into the wall and wrapped small bungee cords around the bundled transformer and cord, placing the ends of the bungee cords over the screw, which held the bundled wire flush to the wall. (I may replace some of these screws with cup hooks.) I ran out of rubber bands to bind the cords in the middle of the project, and voila! I found hair ties that worked just fine. Wasn't able to find attractive boxes in the right size, so I used an old cigar box to hold office supplies (stamps, return address labels, paper clips, etc.) and modified a small packing box to hold computer and camera manuals. I'll replace them if I find something better down the road, but these get the job done and didn't cost me a dime.
The walls around the stairway are organized to hold: file boxes for frequently used papers/bills, cat food and litter, the vacuum cleaner and its parts, cleaning supplies, and a small area for handy tools (hammer, screw drivers) and BBQ equipment. Hey, it's a mish mash of stuff in a small area, but it works. Our old house is under 1500 sq. ft. and there are few closets. The goal was to put items we use more often at the top of the steps so we can avoid trips to the basement.
Tina
The door to the basement is in the dining room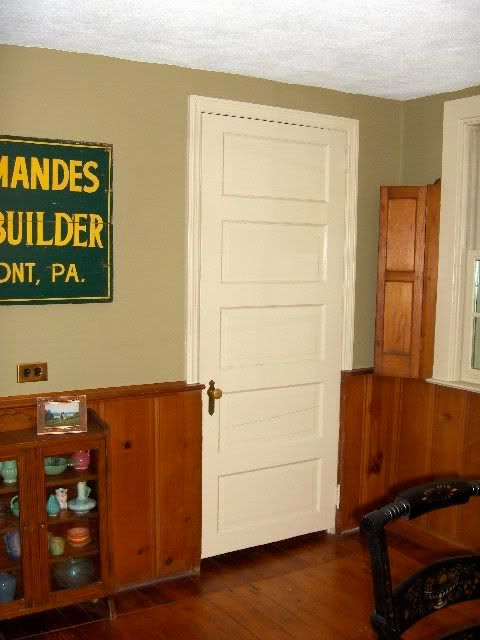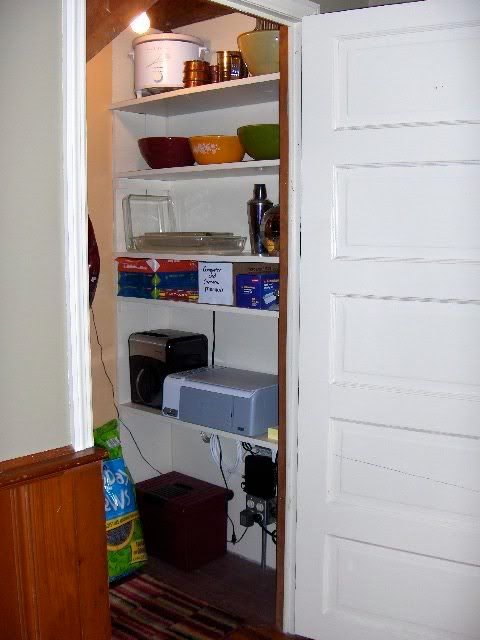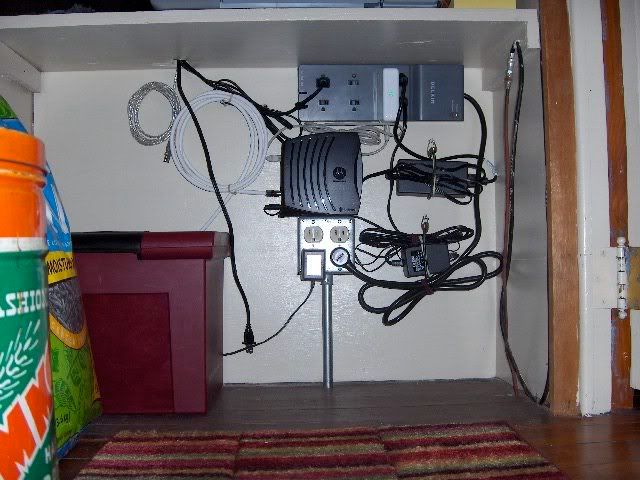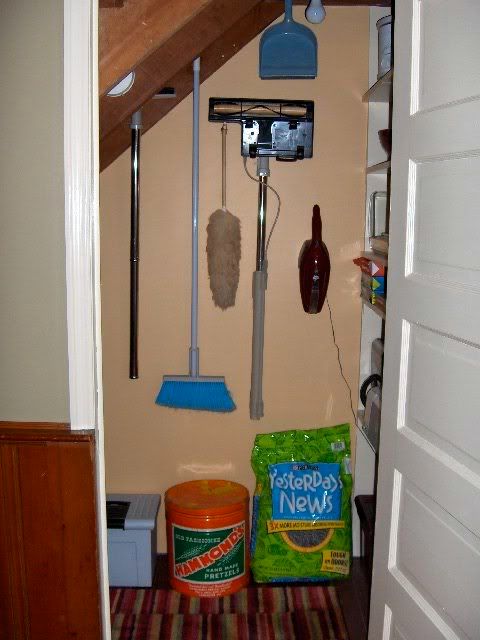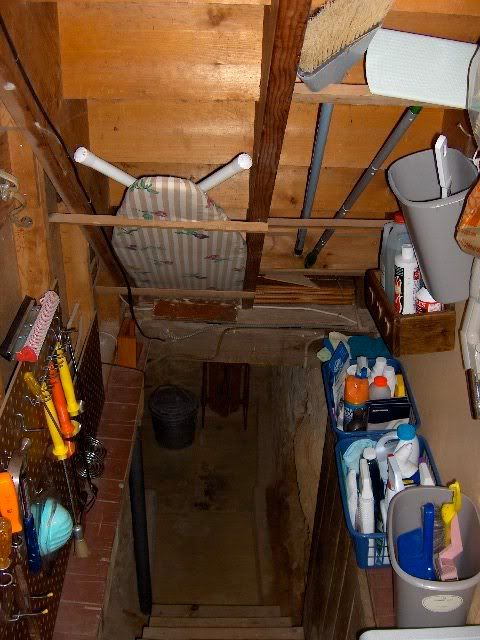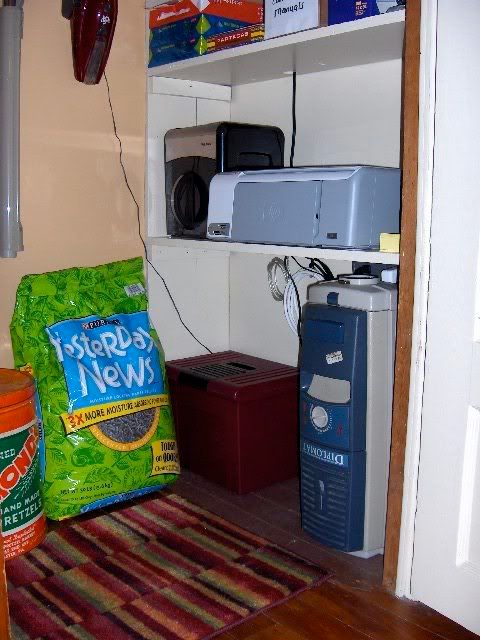 The vacuum cleaner where it usually is stored.