Navy cabinets... do I dare? Other suggestions?
It's getting to be decision time on my cabinets... what color to paint them? We are just "refreshing" this kitchen: the terra cotta floors, backsplash, counters and cabinets are all staying; the only thing we are doing is painting the cabinets. (And though there have been several who suggest leaving the cabinet wood plain, the color clashes with and detracts from the beautiful counters, so we have definitely decided to paint them.) See: clashing wood tones: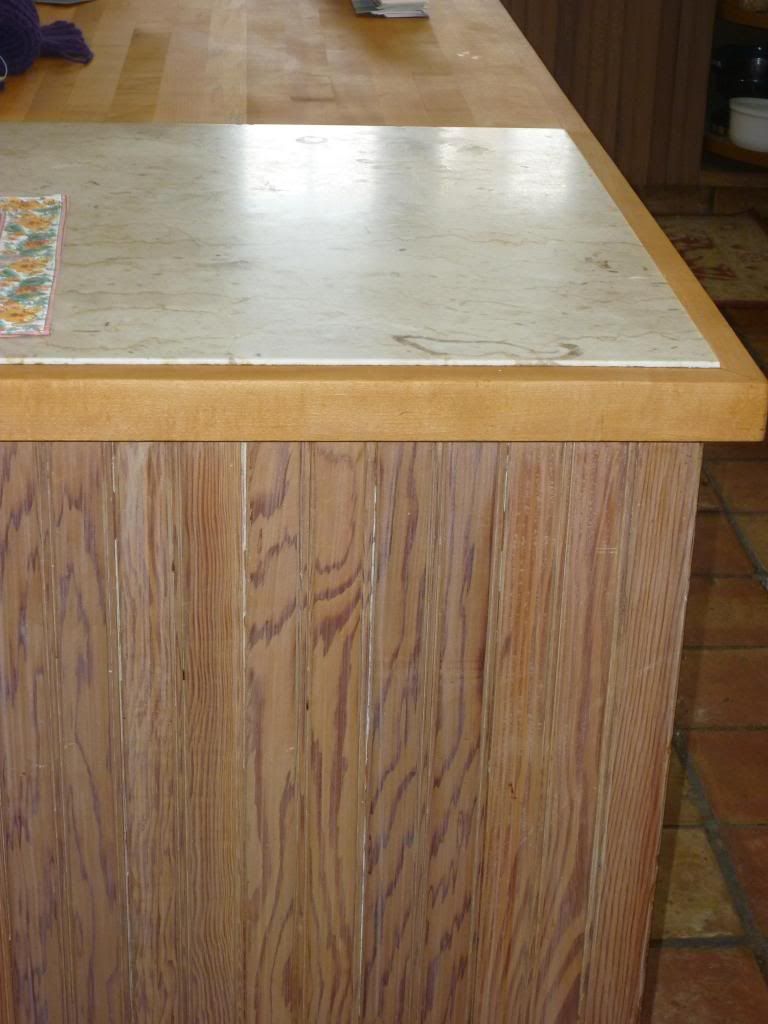 In one of my other posts (on refinishing my butcher block counters) several people suggested navy blue. What do you all think? Can you picture blue everywhere, or just on the island? (or lower cabinets?)
Here is the kitchen: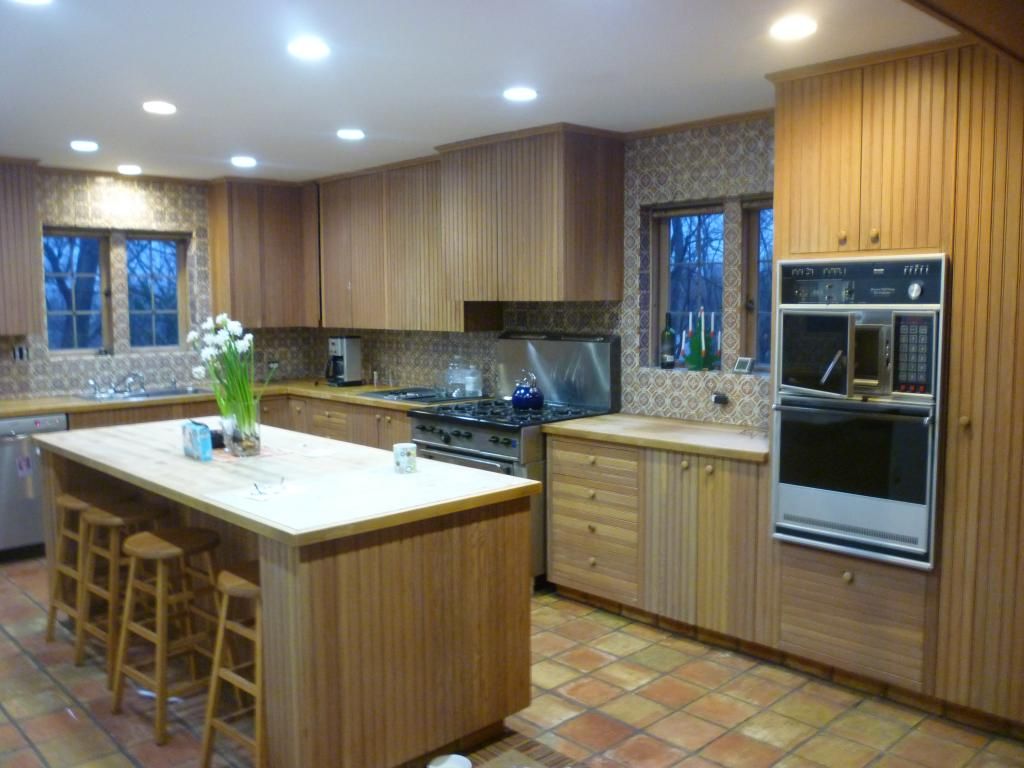 this is the other end of the kitchen -- eating area and laundry. Please ignore the mess. We have been renovating the rest of the house for months and the bookcase has become storage for renovation junk. I have to consider this area for painting as well...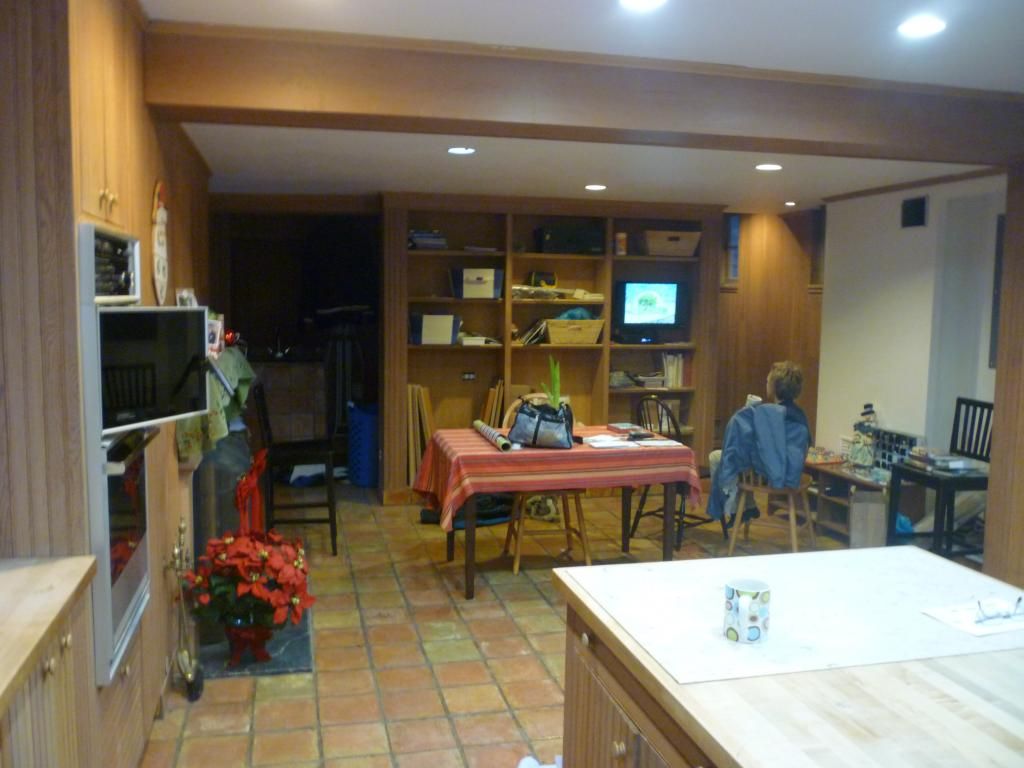 We were thinking of something like BM Elephant Tusk for the perimeter cabinets:
and maybe something like BM Phillipsburg Blue for the island? The kitchen doesn't get a lot of light so I'm afraid that a true navy will look almost black.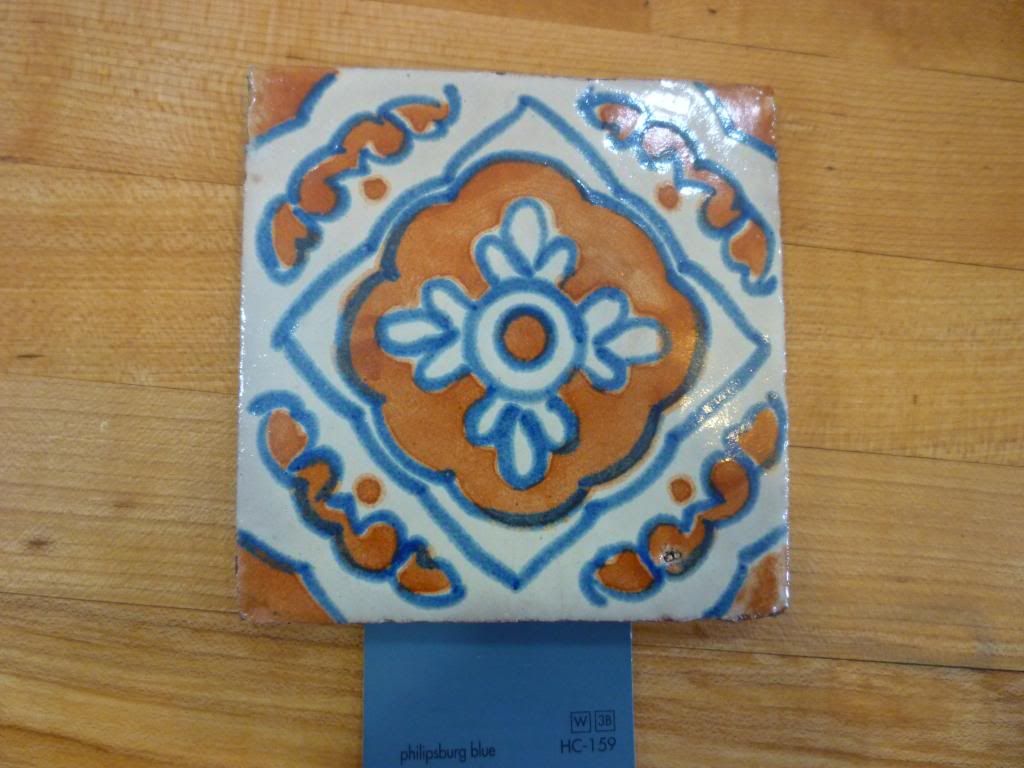 Thanks for any suggestions... we are open to any ideas!