Happy Valentine's KAW...
trailrunnerbiker
February 14, 2013
I use my kefir grains to make a fresh pint of kefir each day. This AM I used the pint for a pretty Valentine's Strawberry Smoothie. Yum...tart and sweet both. And...yep...reheated some of the Shrove Tuesday buttermilk pancakes. Go ahead and make up the batter and cook them. Cool on a rack and place in a plastic bag in fridge. These are now 2 days old and they taste just as good as they did Tuesday...light and lovely. Reheat in the microwave till hot...I did two for 50 sec. Yum...no fuss no muss. Have a wonderful day with the one..or more that you love :) c
love my stick blender !
YUM !!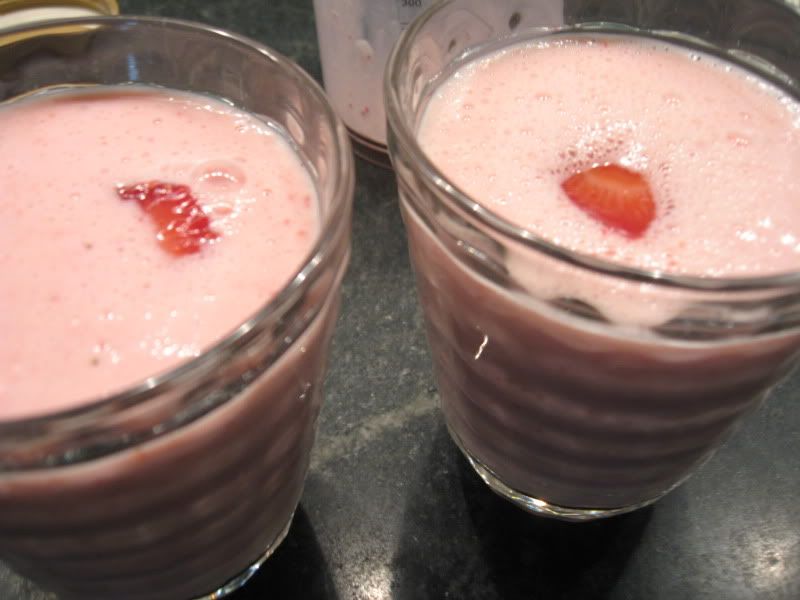 No one will know they are leftover unless you tell them :)