Our Second Empire Mansard!
downeastwaves
May 28, 2007
Hi,
Just thought I'd say hi and show you our "new" old house! We just bought it last week and it is a real fixer!
While wondering thru yesterday I noticed this hole in the plaster and it brings a whole new meaning to "stuff a sox in it!"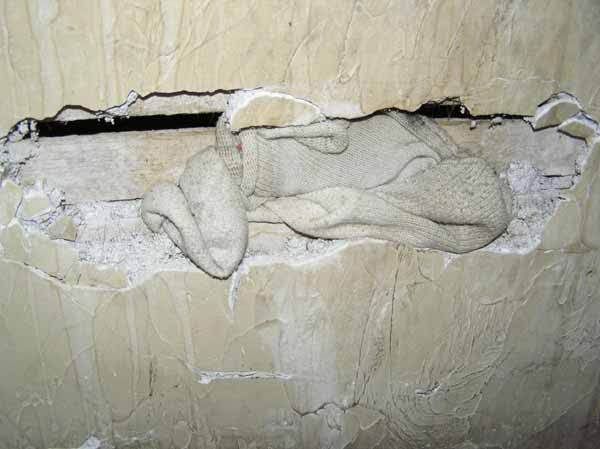 Hope you will have a chance to go see photos of the place on the web page I made for it...let me know what you think!
Here is a link that might be useful: Our Fixer!