I tore out the closet...now what??
I tore out...er, delicately removed, this tiny closet, and will build a longer one on the opposite wall. There were 3 layers of wallpaper (plus a 4th in places), with garish paint over the top of it, all of which (thankfully) steamed off easily. Who wallpapers closet interiors? Three times, no less??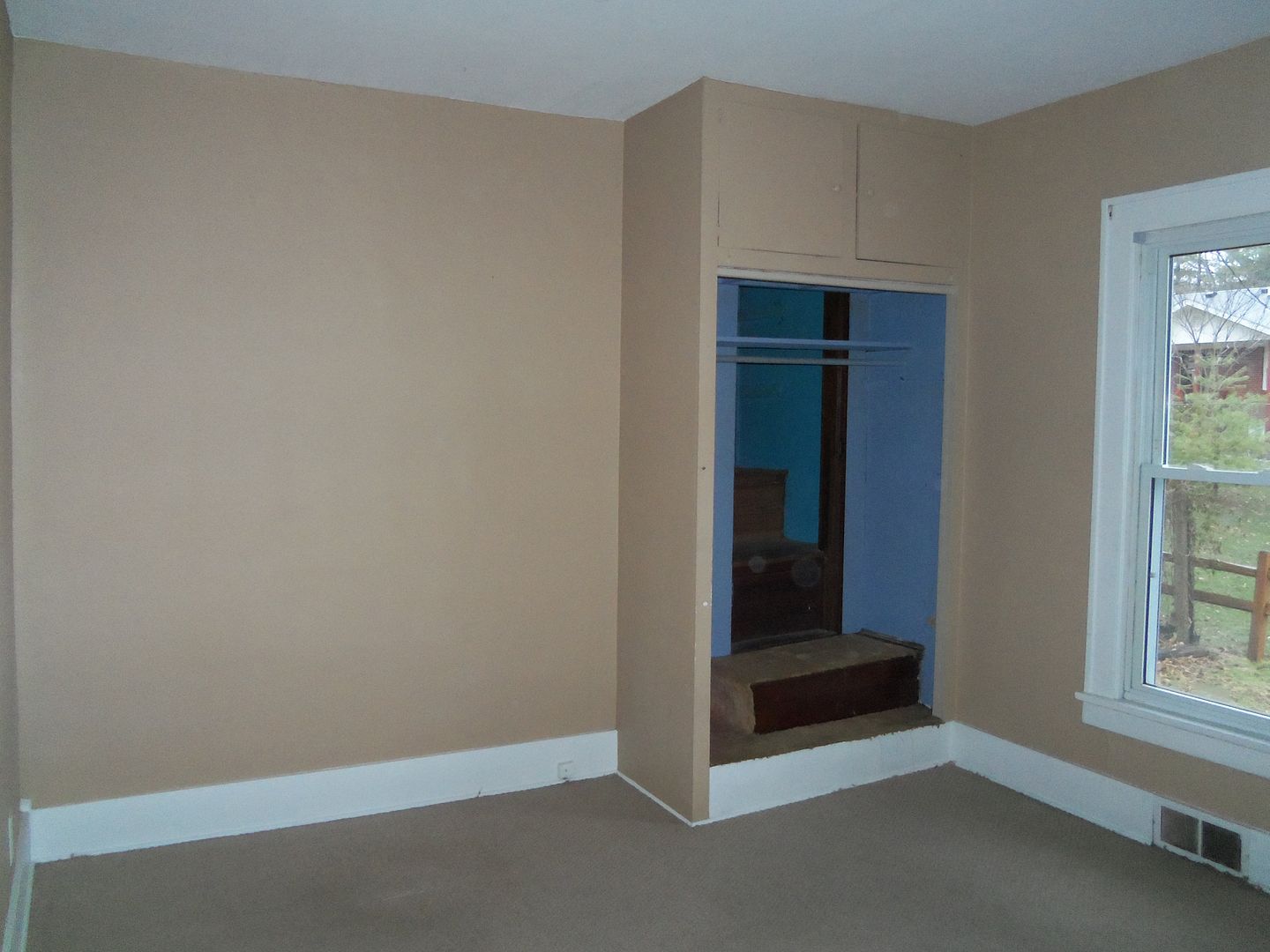 It now looks like this.

Several decisions I'd like advice/ideas on:
1. We plan to repair the existing plaster, but the closet wall is smooth and the bedroom wall has been painted with a thickly-napped roller. What's the best way to make these wall portions tie together?
2. What to do with the left-behind closet? The stair-steps are directly over the basement stairs, so can't be removed to bring more space into the bedroom. How to turn it from "what's this weird thing?" to "what a cool idea!" (i.e., clever, nice-looking storage)?
3. Paint the woodwork to match what's in the rest of the house? The bottom "step" is pretty beat up.

Keep in mind that when fixed up, this is only a $60K house.