Laundry Room Space Utilization
Not to hijack Lazygradens Pullout thread, I thought I would share the space between the refrigerator and base cabinet that I mentioned in that thread.
It's not much but why waste it and the bonus is that it can't be seen from outside laundry room.
Hooks are attached to the base cabinet where I hang various things related to kitty maintenance.
We go through a lot of soda (ball players and ball games) so I always have two cases stored inside the house. I glued the 2 - 12 can dispensers together with Gorilla Glue. I found a trash can that fit the space so I used zip ties to secured a shelf (from an old cooler) to the top of the dispensers.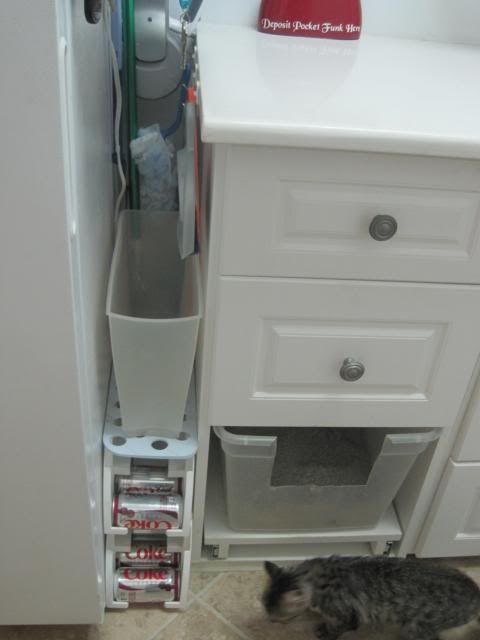 On the refrigerator are very strong magnates to store handheld vacuum that is charging, duster, grabber, cell charging station, etc.