Ideas on organizing mudroom, pics included...
diginthedirt17
April 22, 2008
Good Morning,
I don't usually post on this forum but I do read your messages weekly for inspiration! I'm hoping you can offer some guidance as to how to organize our mudroom.
Last weekend we painted and tiled the room, but it still needs major organizational help! I'm ashamed to even post these pictures, but this is how the room looks on most days.
We need storage for shoes, bags (totes, purses), coats, etc. I would like a long row of hooks on the wall where the small cubby is located, but then I am stumped as to how to organize the rest.
I am open to any and all ideas! I have little children so something that is easy for them would also be helpful. Any thoughts?
Thank you in advance!
Wall #1: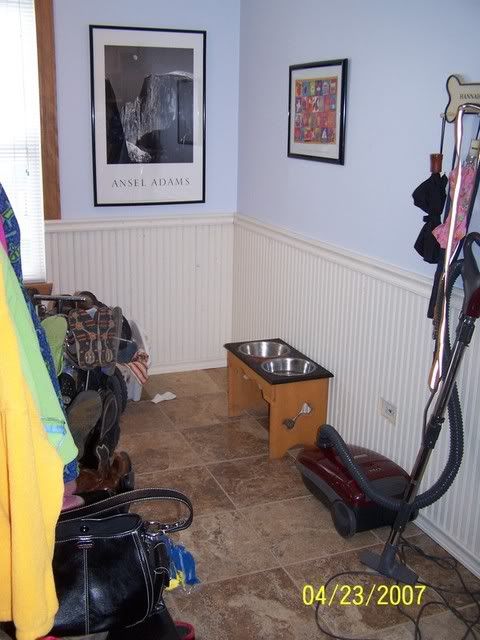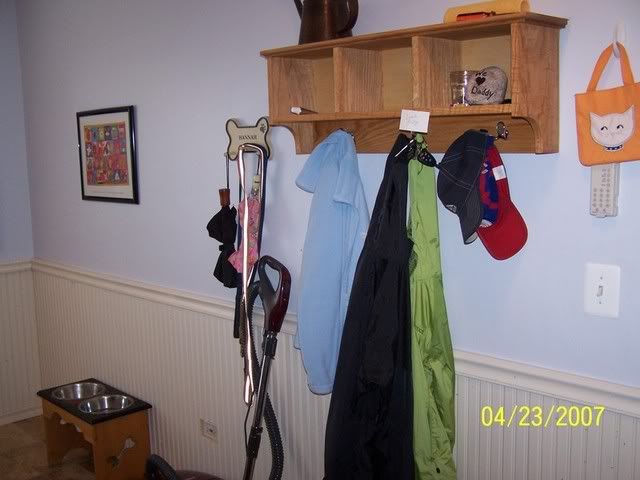 Wall #2