What to Do With This Attic Window?
Hello,
We have an old 1925 single story. When we moved in there was an old window that got boarded up in our attic. It doesn't look pleasing to the eye, being that they used a piece of plywood and painted it to match house color.
I attached a picture. I would appreciate any advice on what to do with this window frame? Insert a window, fill in with siding, put a air vent, etc? One consideration is the attic is not a livable space so putting a window up there could be a bit misleading but maybe it doesn't matter?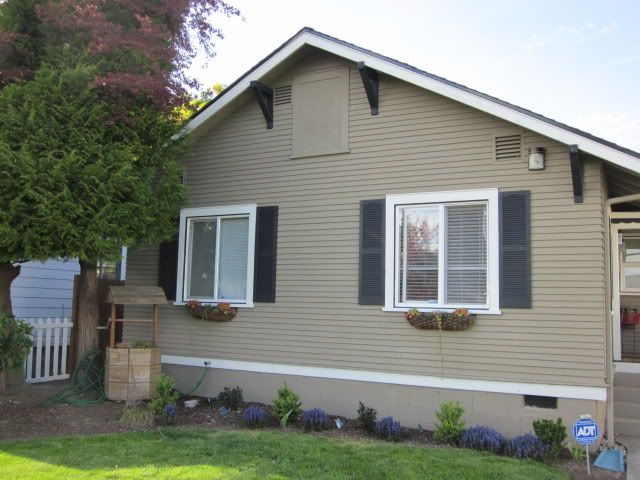 Thanks much!