Please help with 1903 farmhouse decision
I posted this earlier today in the remodeling forum, but it was suggested that I post over here for your input.
My wife and I are remodeling a 1903 farmhouse on 15 acres in the PNW. problem is, I got deployed again on short notice, so we're trying to make decisions via email, picture exchange, etc.
There's one thing I'm stumped on that I'm hoping the GW community can help me out...
We removed the green concrete stairs from the front of the house, were left with a 'hole' (full height basement), and put up new stairs (it will have a railing).
Question is, how to close off that hole?
Option 1) continue the siding horizontally
Option 2) put siding perpendicular to the house, covering the Sides of the stairs
Either way, we'd most likely put some plants/shrubbery in the corners.
The contractor likes Option 2 (covering the sides of the stairs), but perhaps because this is just easier for him?
What do you think would look best? I did some rudimentary photoshopping on both options.
Thanks a million
Front of house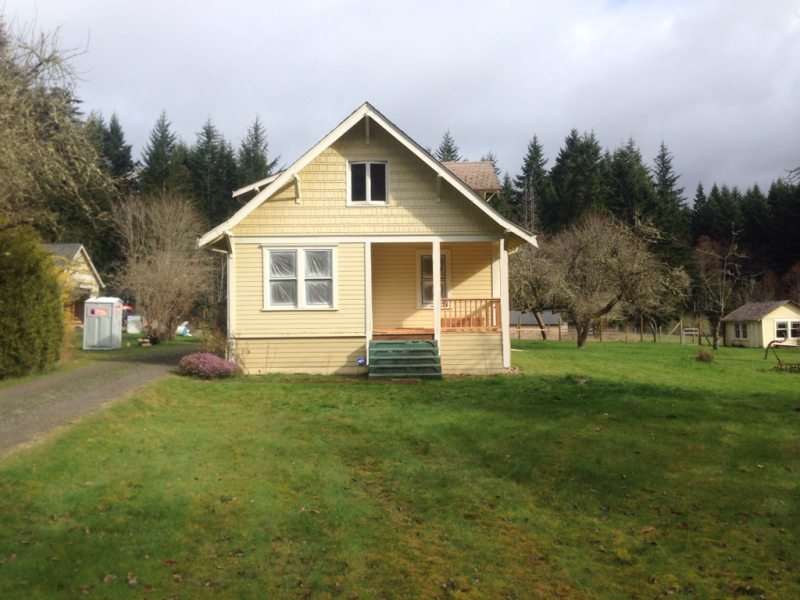 Removed this concrete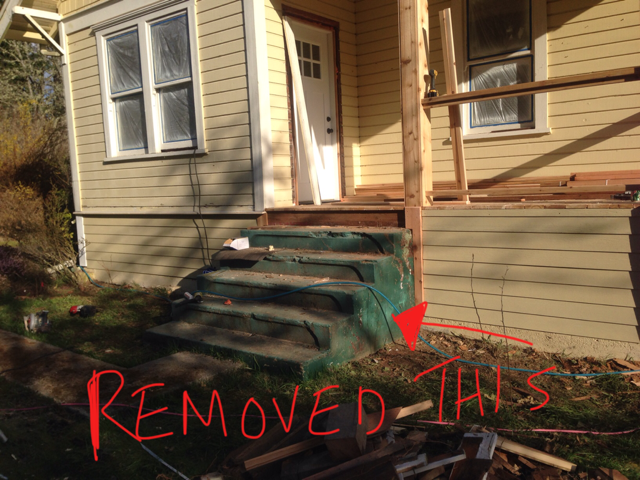 Big hole

As it currently sits

Option 1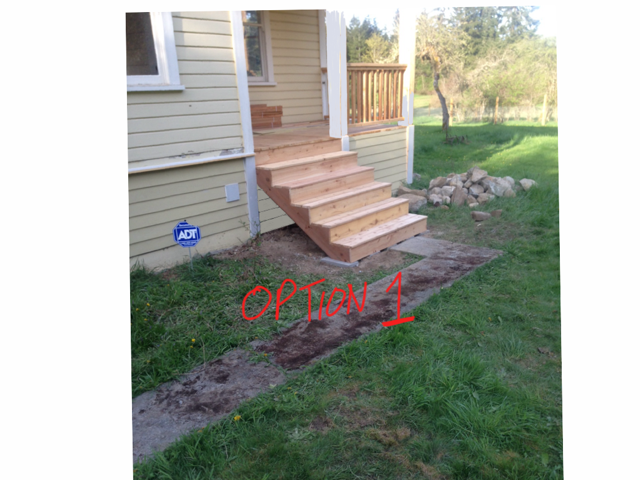 Option 2