Help! Style and renovation loan questions!
tinkersouthernbelle
April 19, 2012
Hi. This house was built it 1920 in Tennessee. It was a single family home until 1957 when the hideous additions were added to make it a FUNERAL HOME!
We are insanely looking at this home to buy & renovate/rehab/restore.
Can anyone tell me the style of this home? Victorian?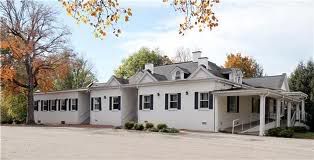 This is the main addition running down the side of the house. You can see the original roof line & the side dormers. The original front porch was enclosed across the front & side. There is a "curved" wall inside the house which follows the original porch and the original brick is inside the house as well.
I have found a photo of the original home. It has a beautiful curved wrap around front porch. Sorry I don't have that photo to upload right now. There is a "bay" window on the front and side. The attic area has 2 dormers on each side of the house and the dormer you can see on the front.
Our second question is.....funding/loan. This house is a complete GUT job. We would be knocking off about 5000-6000 sq feet of that horrible "addition". This house can not be lived in right now at all! We would like to live in our current home while the renovation is going on. So is there a way to get a purchase & reno loan but defer payments until it is complete & ready to live in?
Thanks for your help. This is a pipe dream, but we've been looking at this house for 4 years...its been on the market for 4 years!